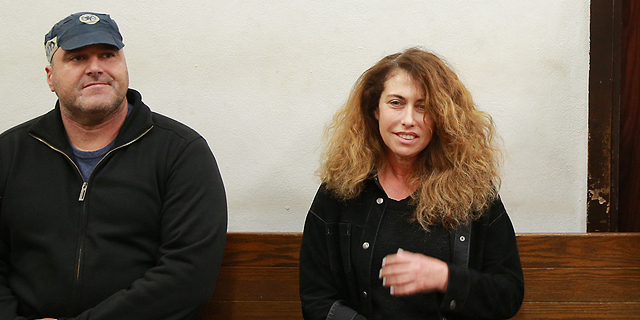 With Top Executives in Custody, Israel's Biggest Telecom Left in Management Void
Bezeq's CEO, chairman and owner, one board member and one senior executive were arrested Sunday
Aviv Guter and Lilach Baumer
|
14:57, 22.02.18
With its CEO, chairman and owner, one board member and one senior executive detained by Israeli police since Sunday, Israel's biggest telecommunication provider Bezeq has been left to the management of a relatively new acting chairman and to second row executives. The company's acting chairman is currently on vacation out of the country.
For daily updates, subscribe to our newsletter by clicking here.
Bezeq The Israeli Telecommunication Corp Ltd. has been left floundering following the arrest of CEO Stella Handler, Bezeq Chairman and controlling stakeholder Shaul Elovitch and business development manager Amikam Shorer. The three were detained by Israeli police on Sunday, as were Mr. Elovitch's wife and son, as part of "Case 4,000," an investigation into whether Israeli Prime Minister Benjamin Netanyahu gave Bezeq preferential regulatory treatment in exchange for positive coverage of Mr. Netanyahu and wife Sara on Walla, a popular Israeli news site owned by the company.
Removal of such regulatory restrictions placed on Bezeq was part of the plans set in motion during the tenure of Shlomo Filber, the suspended director general of the Israeli communication ministry. Mr. Filber was one of those arrested on Sunday as part of Case 4,000. On Tuesday night he agreed to turn state witness against Mr. Netanyahu, saying that he had strict orders from the prime minister to assist Bezeq.
Mr. Granot, Bezeq's acting chairman, is expected to summon a board meeting as soon as he is back in the country, according to company employees who were interviewed by Calcalist on conditions of anonymity.