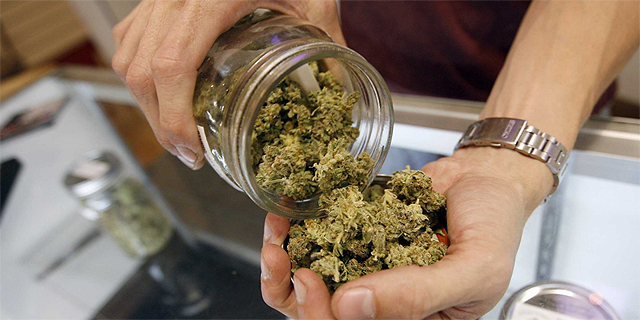 Cannabis Outfit Medivie Signs $110 Million Export Deal
The deal is contingent on Israel enabling cannabis export, a 2016 reform that is currently at a standstill
Lilach Baumer
|
15:27 04.03.2018
On Sunday, Israel-based cannabis company Medivie Therapeutic Ltd. announced a $110 million cannabis growth and export memorandum signed with an unspecified investor. The partnership is contingent on Israel enabling export of medical cannabis, a 2016 regulatory reform that is currently at a standstill due to governmental disagreements.
For daily updates, subscribe to our newsletter by clicking here.
Formerly a company developing and manufacturing medical devices, Medivie was sold as a shelf company in November 2017 and partnered with a Kibbutz growing medical cannabis in Israel's north. The same month, it signed a $2.1 million investment deal with Amsterdam-based cannabis breeder Barney's Farm, which received 244,000 of Medivie's ordinary shares and a seat on its board in exchange.
The pivot came at a point of optimism for Israel's medical cannabis industry after an Israeli parliamentary committee estimated in August 2017 that cannabis export could bring Israel as much as $1.1 billion a year. Since the reform law started to gain traction in 2016, nearly 400 farmers applied for a cannabis growing permit, but only eight growers are currently licensed in Israel.
In early February the legalization came to a halt when disagreements between Israel's various ministries led Prime Minister Benjamin Netanyahu to send the plan back to his advisor, the chairman of Israel's National Economic Council Avi Simhon. A parliamentary committee meeting held last week ended in a pro-export consensus, leaving the ball in Mr. Netanyahu's court.
As per Medivie's filing to the Tel Aviv Stock Exchange, if the Israeli government does not permit export within a year of a specific date set in the agreement, the deal will be off and Medivie will return all payments it received.
Under the partnership, Medivie will provide a 25-acre area, either in Israel or abroad, for the growth and export of medical cannabis. 50% of the produce grown will be transferred to the investor, up to 50 tonnes a year. Medivie will also assist the investor with the marketing and distribution of produce.