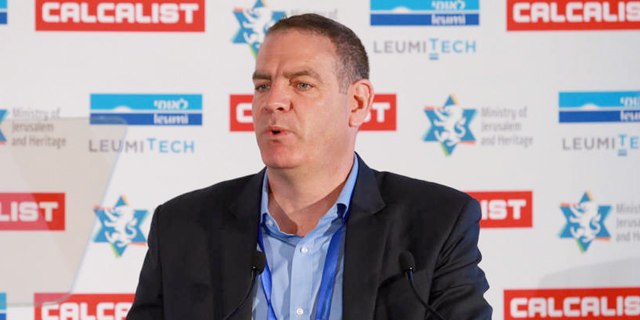 Mind the Tech NYC
Data is Becoming the Core of the Digital Ecosystem, Says Venture Capitalist
Nimrod Kozlovski, partner at Jerusalem Venture Partners (JVP) and Israel-based law firm HFN, spoke at Calcalist's Mind the Tech conference in New York Tuesday
Nimrod Kozlovski
|
11:12 14.03.2018
Our conference focuses on the digital architecture of our society and the cultural context of its building blocks. We will question how data is becoming the core building block of the digital ecosystem and inquire the social and cultural arrangement regulating it.
For daily updates, subscribe to our newsletter by clicking here.
Innovation, as well as public discussion, first focused on the digital infrastructure-transport layer, communication, networking, processing, and storage. When the infrastructure seemed to stabilize it became transparent and attention shifted to the logical layer—the code, software and the new operational and functional possibilities. We were and still are inspired by the potential of digital transformation in so many domains of our life.
Blockchain or existing architecture, it's time to start the journey to examine the building blocks of our society.
Nimrod Kozlovski is a partner at JVP and Israel-based law firm HFN, and adjunct professor for Cyber Studies at the Tel Aviv University.