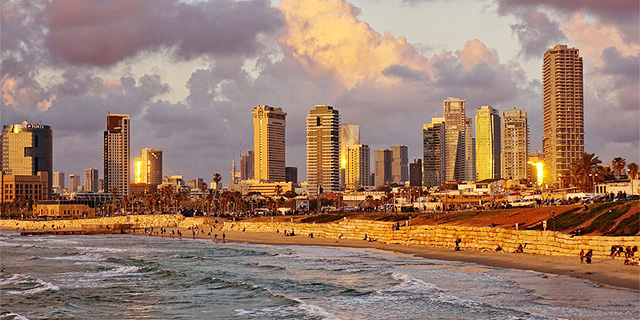 Tel Aviv Climbs to 9th Place Among Priciest Cities
The Israeli tech hub is the second most expensive city in which to buy alcohol, according to a survey by the Economist Intelligence Unit
Asaf Shalev
|
15:29 15.03.2018
Tel Aviv climbed this year into the top 10 priciest cities in the annual survey published by the Economist Intelligence Unit.
For daily updates, subscribe to our newsletter by clicking here.
The 2018 Worldwide Cost of Living report ranked Tel Aviv in ninth place, behind even costlier cities in East Asia and Europe. Singapore topped the list for the fifth consecutive year.