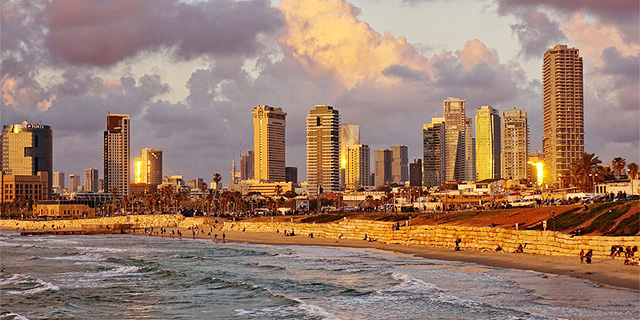 Coworking Real Estate Company Cambridge Innovation Center Aims to Open Tel Aviv Location
Managing Director Stas Gayshan says that the Cambridge, Massachusetts company is looking for real estate partners in Tel Aviv
Amarelle Wenkert
|
17:06 20.03.2018
Cambridge Innovation Center (CIC) is looking to open its first location in Tel Aviv, as part of its global expansion scheme, CIC Managing Director Stas Gayshan told Calcalist on Tuesday. Mr. Gayshan did not provide a time-frame for the project, but said that the company is "looking actively" for local partners, adding that he has been to Tel Aviv three times in the past three months.
For daily updates, subscribe to our newsletter by clicking here.
"We come to work with the local ecosystem," Mr. Gayshan said. "We are not an alien spaceship that lands from Cambridge with all the answers."
Earlier this month, CIC announced it received a $58 Million equity investment from European real estate development company HB Reavis. In a statement, CIC said it will use the funds to expand its network of science and technology innovation campuses throughout the world. Upcoming locations include Philadelphia, Providence, Dublin, and Tokyo, and Mr. Gayshan said CIC intends to have a presence in the world's 50 most innovative cities.
"The biggest impact on economic change and job creation comes from companies which are five years old and younger," Mr. Gayshan said. "If you want to have a sustainable long term economy you want to incentivise the creation of new companies. That is what makes Israel so dynemic, is that it is constantly generating new jobs."