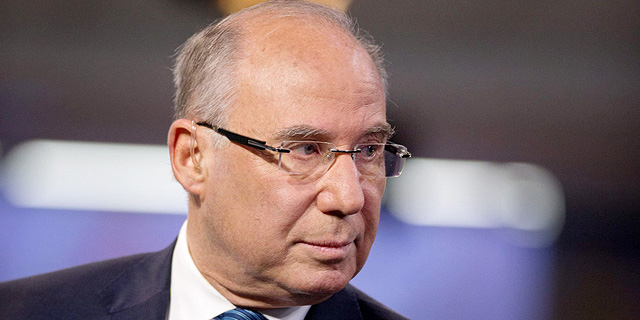 Economists and Bankers Announce Backing for New Cryptocurrency
The Saga Foundation, a Swiss non-profit with Israeli developers, to launch a reserve-backed cryptocurrency with identity checks
Meir Orbach
|
18:09 22.03.2018
A group of renowned economists from industry, academia and government announced on Thursday plans to create a cryptocurrency that addresses the problems of anonymity and volatility associated with bitcoin and other digital tokens currently on the market, to be called Saga.
For daily updates, subscribe to our newsletter by clicking here.
The initiative is being organized by a new entity called the Saga Foundation, a Swiss nonprofit with a development team based in Israel.
Saga's investors include Mangrove Capital Partners, Lightspeed Venture Partners, the Singulariteam Technology Group, and Initial Capital. The venture capital funds have provided Saga with nearly $30 million, according to a partner at one of the investment firms.
The foundation's advisory board features Jacob Frenkel, chairman of JP Morgan Chase International and a former governor of the Bank of Israel; Myron Scholes, a Nobel laureate in economics; Dan Galai, who helped create the Vix Volatility Index; and historian Raz Chen-Morris. One of the criticisms leveled at digital currencies is that they offer a refuge to criminals looking for ways to cash in on illicit activities. Saga stated it will ensure transparency by requiring its holders to pass anti-money laundering checks and to confirm their identities under "know your customer" criteria in Swiss banking law. Another reason the financial establishment has traditionally? eschewed crypto is that virtual currencies have no underlying value and are therefore more vulnerable to price swings. Bitcoin had its price go up from $1,000 per token to $20,000 in one year, only to see the price get slashed by half a month later. Saga is attempting to solve the volatility problem by creating a reserve of sovereign currencies to back Saga accounts. Token holders will be able to get a refund for their crypto in cash. The goal of Saga is not to replace national currencies but to "become a store of value and a medium of exchange," the foundation said in a statement.