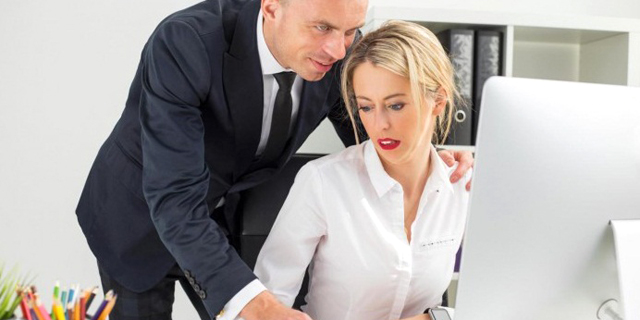 Opinion
A Blueprint for Preventing Sexual Harassment in Venture Capital
When the #MeToo wave hit the Israeli venture capital industry, Tel Aviv-based VC firm Lool Ventures wrote down guidelines to prevent sexual harassment among their ranks
Yaniv Golan
|
16:05 26.03.2018
Sexual Harassment. We'd like this to be a thing of the past. Back in 2017, when the #MeToo wave hit the Israeli Venture Capital industry, we wanted to make sure we do anything we can to prevent this from happening at Lool Ventures. The entrepreneurs engaging with us must  feel safe so that we can all focus our attention on innovation.
For daily updates, subscribe to our newsletter by clicking here.
Israeli law provides the basic framework for preventing sexual harassment at the workplace. The Association of Rape Crisis Centers in Israel (ARCCI), together with the Standards Institution of Israel (SII) published "The Gold Standard," a voluntary code of ethics designed to help companies and organizations prevent sexual harassment in the workplace.
To overcome this, we've built a framework designed to reduce the possibility of a sexual harassment incident from happening in our firm or one of our portfolio companies. If something does happen, this framework should make reporting the incident more accessible and safer.
Here are the highlights of the system:
Clear focal point: we have appointed a Sexual Harassment Officer. We've elected to use an experienced HR person who is not an employee of our organization to ensure the independence of this person.
Internal Training: we trained our staff based on the guidelines of the Gold Standard voluntary code.
Public commitment: We created a public page on our website: http://lool.vc/safe/, and linked to this page from our Contact Us page so that people can actually find it at a time of need. We stated "You will receive an acknowledgment within two business days. You will receive the findings reported by the person in charge of the subject within seven business days."
Reporting mechanism: We created a special email address (safe@lool.vc) to which complaints can be sent. These complaints are seen only by the person in our organization who is in charge of this (in our case, the Sexual Harassment Officer), and not by anyone else in the organization.
Anonymity: We've also included a recommendation to use an anonymous email address and linked to a service that offers this.
Mandate: We've guided the appointed Sexual Harassment Officer to handle potential complaints using the procedure outlined in section 8 of the Gold Standard voluntary code.
Portfolio: We also went one step further. We'd like to make sure that the companies we invest in are also are formed with the right values, culture, and attitude from the get-go. To help this happen, we've offered our portfolio companies who have less than ten employees to use our Sexual Harassment Officer "as a service," free of charge.
We encourage all Israeli VCs to adopt a similar system. We are happy to help by sharing lessons we have learned, implementation tips, and point to relevant professionals.
Yaniv Golan is a general partner in Tel Aviv-based early-stage venture capital firm Lool Ventures.