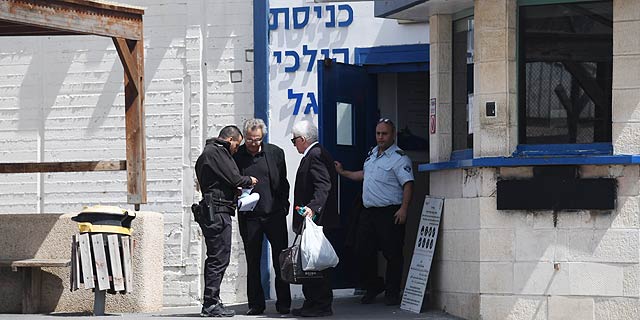 Convicted Comverse CEO Kobi Alexander Released From Israeli Jail
Mr. Alexander, who was serving a prison sentence in the U.S. for fraud charges, transferred to an Israeli prison earlier this month, where a third of his sentence was commuted for good behavior
Tomer Ganon
|
11:15 27.03.2018
Update: A parole board in Israel on Tuesday granted early release to Jacob "Kobi" Alexander, founder and former CEO of telecommunications company Comverse Technology, Inc. Mr. Alexander was then released, having served 20 months out of his 30-month sentence.
For daily updates, subscribe to our newsletter by clicking here.
Mr. Alexander was charged in the U.S. with fraud pertaining to the timing of Comverse stock option grants and sentenced by the Federal Court of New York in February 2017. He was serving time at Allenwood penitentiary in Pennsylvania until earlier this month, when he was transferred to Israeli Authorities, based on a treaty between the U.S. and Israel.
Mr. Alexander was first charged with fraud offenses in 2006 but had escaped to Namibia, where he lived for a decade, avoiding a prison term. He returned to the U.S. in August 2016 after the U.S. Department of Justice offered him a plea bargain.
In November 2017, Calcalist reported that Mr. Alexander has appealed to Israeli and U.S. authorities requesting to be transferred to Israel. The Israeli Minister of Justice Ayelet Shaked and the Israeli Minister of Public Security Gilad Erdan approved Mr. Alexander's request in December 2017. Israeli law commutes up to a third of a prison sentence for good behavior, compared with only a 15% reduction in the U.S.
Mr. Alexander founded Comverse Technology in Tel Aviv 1982 as a small startup that grew to become a multinational provider of telecommunication software with over 5,000 employees. The company was listed on Nasdaq in 1986.