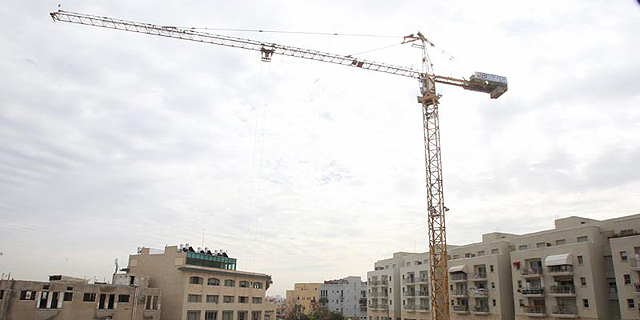 Israeli Real Estate Company Partners With AI Startup IntSite to Develop Autonomous Cranes
Real estate group Shikun & Binui will provide resources for the development of an artificial intelligence-based system capable of autonomously operating a crane within a construction site
Tofi Stoler
|
16:54 27.03.2018
Israeli real estate group Shikun & Binui Ltd. is partnering with Israel-based startup IntSite Ltd. to develop autonomous cranes, the companies announced Monday. The technology being developed is an artificial intelligence-based system capable of operating a crane within a construction site, with minimal risks.
For daily updates, subscribe to our newsletter by clicking here.
Signed as part of Shikun & Binui's innovation program, BuildUp, the agreement establishes a strategic partnership between IntSite and Solel Boneh Infrastructures Ltd., an engineering and construction subsidiary of Shikun & Binui, which will provide resources for the development of the technology. In exchange, Shikun & Binui will retain a commercial advantage in the local market, and an opportunity to distribute the technology to the global market.