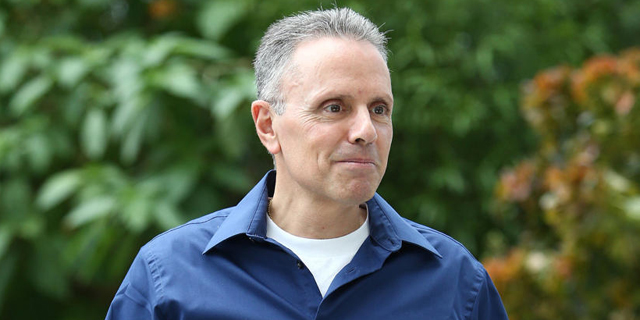 Opinion
The Parallel Career Paths of Apple's Johny Srouji and Tim Cook
Ten years ago, Mr. Cook took charge of a seemingly unglamorous aspect of Apple and drove the company to a dominant position in mobile phones. Mr. Srouji could be poised to do the same with Apple's new chip plans
Omer Kabir
|
13:55 04.04.2018
In many ways, the path taken by Apple's chip chief Johny Srouji resembles that of Tim Cook, the company's current chief executive. Both of them were recruited from IBM to come run seemingly unglamorous business areas: Mr. Cook was tapped to head logistics and supply chains, and Mr. Srouji took on processors and chips. In both cases, they transformed their domains, generating strategic advantages over Apple's competitors.
For daily updates, subscribe to our newsletter by clicking here.
As Apple's senior vice president for hardware, Israeli-born Mr. Srouji is likely to steer the company's transition from using Intel chips to new in-house wares. Success in this effort could help make the case for him to become Cook's eventual successor.
Just as Mr. Cook was responsible for Apple's success in logistics, Mr. Srouji is in charge of the company's success with chips—and it's not just earbuds. The iPhone, iPad, and Apple Watch all use chips whose development was supervised by Mr. Srouji.
Mr. Sourji is said to be one of the top ten most senior executives at Apple. Last year, his compensation package totaled $24 million, the second highest at the company.
Apple has not said much about its decision to drop Intel chip in favor of its own design, but it is likely that Mr. Srouji was heavily involved in the strategic shift. He is facing the most significant challenge of his career and the results could determine the fate of the company and that of the wider tech industry.
If he succeeds, Apple will be stronger, more independent, and better positioned to bring innovations to market according to its own vision. Mr. Srouji could see himself in the same position Cook was a decade ago