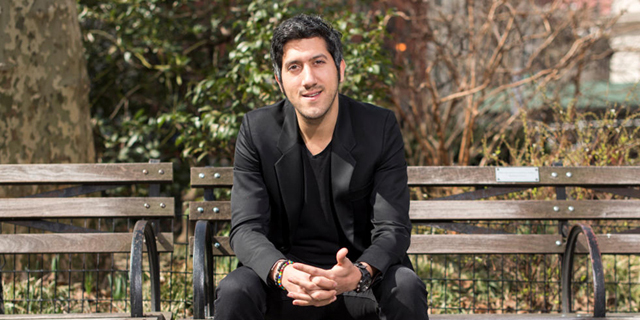 ZTE Partners with Content Distribution Company Taboola to Deliver Its Own News Feed
ZTE will offer Taboola-powered personalized content news aggregator on its devices, in a service similar to that of Apple News, Blinkfeed, and Flipboard
Meir Orbach
|
11:33 08.04.2018
Online advertising and content discovery company Taboola.com Ltd. announced on Wednesday a partnership with Chinese mobile device manufacturer ZTE Corporation. As part of the partnership, ZTE will offer Taboola-powered personalized content news aggregator on its devices, in a service similar to that of Apple News, Blinkfeed, and Flipboard.
For daily updates, subscribe to our newsletter by clicking here.
The companies did not disclose the financial terms of the deal and did not say when the new feature will be available. Adam Singolda, co-founder and CEO of Taboola, told Calcalist in an interview last week that the feature will be rolled out in ZTE devices in Europe and South America first, gradually expanding worldwide.
"Taboola's vision has always been to be a content recommendation system to people everywhere," Adam Singolda said. "We were on the web for ten years, and now we are expanding to work with Android manufacturers and mobile carriers."
ZTE is the world's ninth largest mobile device manufacturer, and holds the fourth-largest share of the U.S. market after Apple, Samsung, and LG. Last year, ZTE sold some 20 million devices in the U.S. and 50 million worldwide.
Founded in 2007 in Tel Aviv and headquartered in New York, Taboola's engines recommend web-based editorial and video content to over 1 billion unique visitors each month, according to information by the company. Taboola raised $160 million in equity to date from backers including Baidu and Yahoo! Japan. Taboola forecasts over $1 billion in revenues for 2018 and expects to increase its employee count in the upcoming year to 1,300.