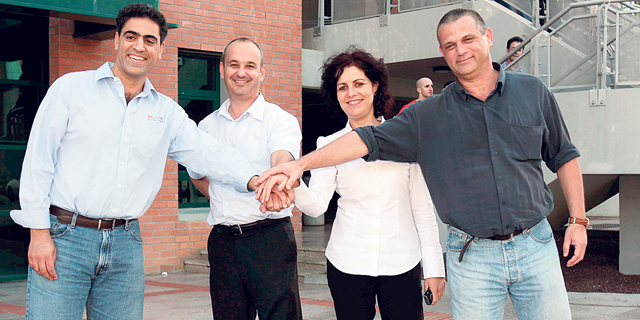 In Israeli Tech, Women are Worth Half as Much as Men
Women entrepreneurs, already less prominent in the Israeli tech industry, raise half as much money as their male peers, a new report by research company IVC says
Hagar Ravet
|
13:36 09.04.2018
The shockwaves of the MeToo campaign are still felt around the world, leading to a widespread discussion of sexual harassment and toxic male-dominated culture. Though more prominent in the entertainment industry, the campaign's impact has also been felt in the global tech sector, where the under-representation of women, particularly in the industry's key positions, has long been acknowledged.
For daily updates, subscribe to our newsletter by clicking here.
In the U.S., women hold around 26% of computer-related and mathematical jobs, according to a 2017 Bloomberg report. A Techcrunch report from January noted that women-founded venture-backed companies make up around 17% of startups. In Israel, long-hailed as a global tech hub, the situation is not much different.
Both Ms. Gura and Ms. Hashay, however, are not confident that female venture capital executives are the answer. "In my experience, there are few women at senior positions at growth funds that have both the will and the authority to back a woman entrepreneur," Ms. Gura said. Ms. Hashay explained that when she was starting out, she was advised to meet with female investors, but their portfolio was not relevant to her startup, adding "I won't approach a woman just because she has both money and a bra."