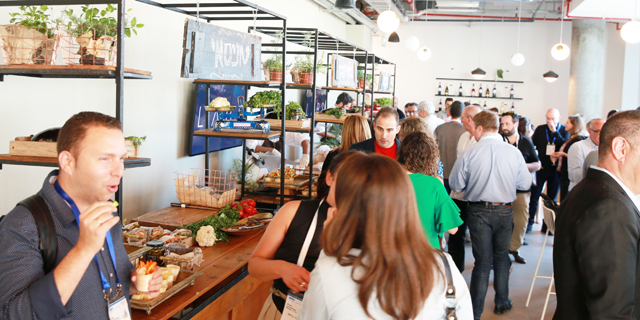 Tel Aviv Event Highlights Oncoming Disruption of Food Industry
On Monday night, Israeli food enthusiasts gathered to talk about the meeting points of food and tech
Meir Orbach and Yoav Stoler
|
13:10 25.04.2018
The global food industry is going through a period of disruption, and only the companies who successfully adapt will survive, Ran Gavriel Zivan, head of digital investments and internal innovation at Bank Leumi, said Monday at a Food and Tech conference in Israel. The conference was hosted by Calcalist and by Israel's Bank Leumi at Labs TLV, a co-working and events space in central Tel Aviv.
For daily updates, subscribe to our newsletter by clicking here.
The robotic "takeover" of every facet of the food industry, from field to kitchen, is one of the signifiers of the food tech revolution, Mr. Zivan said. On the other hand, consumer insights are leading food innovators to come up with technological solutions to the problem of food waste, he said.