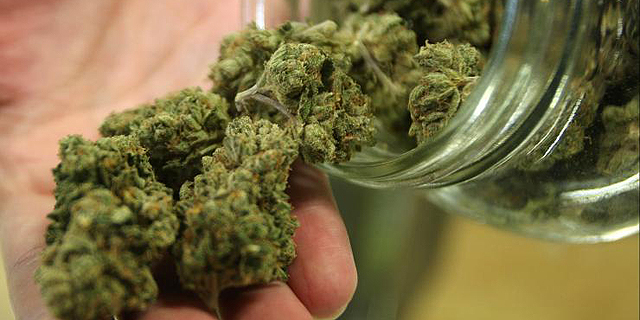 Report Downplays Potential Impact of Cannabis Exports on Israel's Economy
Israel would likely see around $70 million added to its economy annually, far less than previous projections of up to a billion dollars, according to the report
Adrian Filut
|
12:59 26.04.2018
Allowing the export of medical marijuana would generate far less revenue for the Israeli economy than previous projections have suggested, according to a new analysis by economic advisors to Israeli Prime Minister Benjamin Netanyahu.
For daily updates, subscribe to our newsletter by clicking here.
The question of exports has been the last unresolved issue since the Israeli government began reforming regulations against medical marijuana in 2016. Anticipating that final approval would come eventually, many Israeli farmers have sunk funds to buying land and building up infrastructure. Israel's health ministry, which process permits for growing the marijuana, has received around 400 applications from Israeli farmers.
The Israeli National Economic Council report, which was completed two weeks ago and presented to Mr. Netanyahu, says that under an optimistic scenario, Israel would see around $70 million dollars (NIS 250 million) added to its economy were the government to lift the ban on global sales of medical marijuana products.
A previous government analysis, which has been widely cited in the debate on the country's export policy, had come up with a much higher figure—up to $1 billion dollars could be added to the Israeli economy annually, said the report written by a team of economists from the treasury and health and agriculture ministries. The prime minister's economists also tackled the question of job growth, projecting that a modest 87-720 new jobs could be generated in the marijuana industry. Despite the relatively marginal economic benefits, the new report recommends that the government end the ban on exporting medical cannabis. "We don't disregard the significance of 700 new jobs and a few hundred million shekels," Avi Simhon, who heads the National Economic Council said in an interview. "It was important for us to bring the numbers back down to earth." The new numbers are is based on analysis of closed and expected to close deals and on interviews with officials from countries that import medical marijuana. Mr. Simhon also said that his analysis refutes an oft-repeated claim that medical marijuana exports could have a major positive impact on Israel's struggling agricultural sector. "Allowing exports will not bring about a revolution in agriculture," he said. Medical marijuana reforms initiated in 2016 have helped prop up a domestic medical marijuana industry, with 20 pharmacy around the country now selling cannabis products for people with prescriptions. Coverage by healthcare insurers does not yet cover medical marijuana but that could change the next time the insurers negotiate their policy offerings.