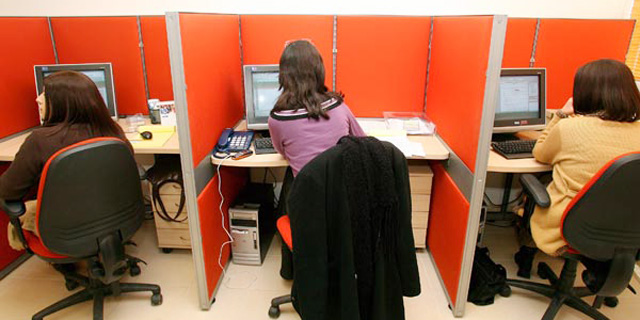 First Class of Israeli Government Cyber Course for Ultra-Orthodox Women Graduates
Ultra-Orthodox Jews make up around 10% of the population but only 0.7% of the tech sector, according to a study published in August 2017
Yoav Stoler
|
10:56 30.04.2018
The first class of a governmental cyber training course for Jewish ultra-Orthodox women has graduated, the Israeli Ministry of Welfare and Social Services said Sunday. The program is run by the ministry in collaboration with Israel's National Cyber Directorate and held in Ramat Gan, in the greater Tel Aviv Metropolitan area.
For daily updates, subscribe to our newsletter by clicking here.
In Israel, ultra-Orthodox people have fallen by the wayside of the country's technology boom, partially due to a focus on religious studies among many ultra-Orthodox men and on social and cultural restrictions on the employment of women. Network-based recruitment processes that favor those who served in elite units of the Israeli military are often cited as an obstacle to inclusiveness in Israeli tech, as Israel's marginalized groups, notably Arabs with Israeli citizenship and ultra-Orthodox Jews, often forgo military service.
Ultra-Orthodox Jews make up around 10% of the population but only 0.7% of the tech sector, according to a study published in August 2017 by the Israeli Ministry of Finance. As ultra-Orthodox Jews are expected to make up 16%-40% of the country's population by 2059, according to a 2012 demographic forecast by Israel's governmental central bureau of statistics, their inclusion in Israel's lucrative tech industry will have a tremendous impact on Israel's economic growth and stability.
The purpose of the program is to allow graduates to integrate into the lucrative tech job market, the ministry said. 18 women completed the four-month course, learning to work in a computerized environment as well as basic cybersecurity processes, rules, and regulations. The program was developed at an investment of $69,600 (NIS 250,000).
Israel's Minister of Employment Haim Katz said in a statement that integrating the entire ultra-orthodox sector into the labor market is a national interest that will strengthen the Israeli economy and minimize socioeconomic gaps. Mr. Katz added the ministry is working to develop additional training courses for those sectors in the population facing "Occupational challenges."