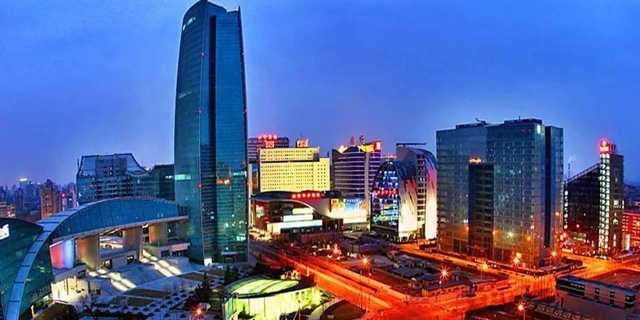 At a Beijing Accelerator, Israeli Startups Adapt to China
To break into the Chinese market, some Israeli companies opt to join specialized accelerators
Ofir Dor
|
14:08 21.05.2018
"We thought we knew our global competitors, but when I came to China I discovered a local company with a similar product I did not know existed," said Omer Shubi, head of China business at muscle meter for cyclists startup Watteam Ltd., in a recent interview with Calcalist. "If you google the company you will not see results, but its products are sold on (Chinese online retailer) Taobao, and in Chinese you will find hundreds of links."
For daily updates, subscribe to our newsletter by clicking here.
Watteam is one of five companies currently participating in an accelerator program for Israeli startups in Beijing. The six-month program was announced in November 2017 by the Israeli Ministry of Economy, in collaboration with Chinese coworking firm DayDayUp and ShengJing360, the global investment division of consulting and venture capital firm ShengJing Group. The program, which started in March, offers mentorship and advice on legal and regulatory issues related to the Chinese market.
"The Chinese market is already very difficult, and a company not fully committed is just throwing money away. A critical success factor, in my opinion, is to relocate someone from senior management to China," Mr. Gur said.
Nimrod Elias, the CEO and Co-Founder of mobile app optimization TapReason Ltd., who is also taking part in the accelerator program, said he learned he needs to bring a local partner to every meeting. "At first, I tried to operate here alone," he said. "Everyone was very nice and respectful, but in hindsight, I discovered I didn't always meet with the right people in the company. That is information you will not necessarily find on LinkedIn." Today he works with a Chinese partner who spent some time in Israel and knows Hebrew.