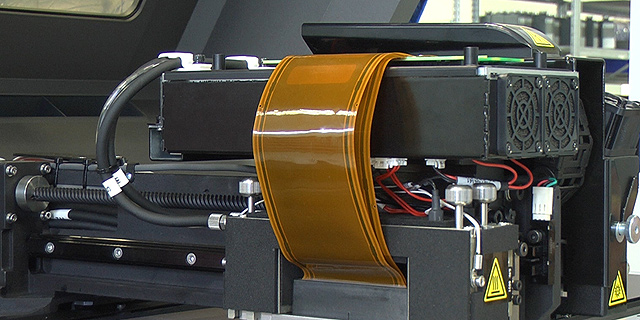 Opinion
From Trinkets to Trucks: It Is Time for Additive Manufacturing to Mature
3D printing will be used to realize complex designs that aren't possible using traditional techniques, writes industry analyst Joe Barkai
Joe Barkai
|
11:37 25.05.2018
For most of its short history, additive manufacturing technology innovation focused on demonstrating and proving its viability. Commercial 3D printer manufacturers have been busy making fanciful trinkets and miniature plastic replicas of industrial parts, while only a small number of industrial manufacturers have been using the technology in a limited role in prototyping and a product development stage between 3D model design and small-scale manufacturing.
For daily updates, subscribe to our newsletter by clicking here.
From the introduction of stereolithography technology as a rapid prototyping technique in 1980, additive manufacturing evolved as a technology rather than an engineering and manufacturing discipline. While the 3D printing technology and material science have demonstrated rapid progress over the last couple of decades, the process and practice of additive manufacturing still lack industrial manufacturing orientation.
There are, of course, notable exceptions such as 3D-printed water pump impellers in a nuclear power plant in Slovenia and 3D-printed titanium bracket used in serial production Airbus A350.
Industrial manufacturing requires that 3D-printed parts are serialized and traced in the supply chain for safety and quality tracking, especially as they enter the supply chain at a point of service downstream rather than at the end of the manufacturing process. Traceability is required not only of 3D-printed parts. It should also include additional information such as manufacturing process parameters, the printer's maintenance and calibration history, the batch number of materials used to print each part, and other manufacturing process data.
It is time for additive manufacturing to mature into industrial-grade manufacturing discipline.
Siemens recently launched a platform for sharing 3D printing design and manufacturability rules, materials, techniques, and best practices, designed to facilitate and accelerate the application of additive manufacturing in industry. Its objective is to foster broad collaboration, encourage the sharing of resources and best practices, and help coordinate pan-industry initiatives in applied research and standards development.
Some industry principals are voicing concerns that plummeting costs of 3D printers, scanners, and modeling technology, combined with improving manufacturing capabilities, will lead to intellectual property theft and potential loss of revenue. Five years ago, Gartner predicted that by 2018, additive manufacturing technologies will result in the loss of at least $100 billion per year in intellectual property globally. While the risk is real, actual data isn't available. Nevertheless, an open collaboration among industry leads utilizing standards and IP management tools will reduce the risk and potential loss.
JoeBarkai.com
.