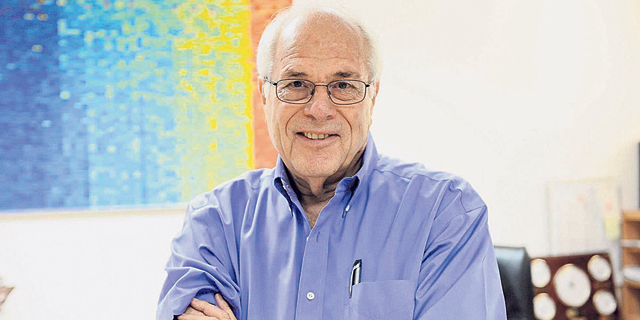 Scientist Quarrel Over Kite Pharma Sale Royalties to be Settled Out of Court
Israeli immunologist Zelig Eshhar, who holds the patent for Kite Pharma's anti-cancer technology, has been sued by a former student for infringement of patent rights
Zohar Shahar Levy
|
10:50 28.05.2018
Israeli Immunologist Zelig Eshhar, who holds the patent to the technology used to develop Kite Pharma's anti-cancer treatment, and Gideon Gross, the former Ph.D. student who is currently suing him for infringement of patent rights, have agreed to attempt arbitration, according to a document filed with an Israeli district court last week. The two have yet to choose an arbitrator.
For daily updates, subscribe to our newsletter by clicking here.
In August 2017, Gilead Sciences Inc. acquired Kite Pharma for $11.9 billion, banking on the approval of its novel cancer treatment technology. Chimeric antigen receptor T-cell therapy, or CAR-T, is a technology that engineers a patient's own immune cells to better fight their specific cancer. The technology was approved by the U.S. Food and Drug Administration in October, and Gilead set the price for a single treatment course at $373,000.