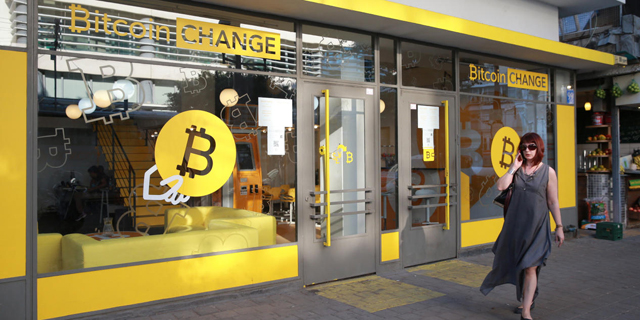 Israeli Financial Institutions Will Be Required to Report Suspicious Cryptocurrency Activity
A new legislation draft by Israel's Ministry of Justice outlines red flags, including large sums transferred to digital wallets; money transfers made using an anonymous IP and transfers to online gambling sites
Reut Shpigelman
|
12:54 28.05.2018
As of June 1, brokers, banks, money changers and cryptocurrency trade and commerce platforms in Israel will be obligated to report any suspicious cryptocurrency activity by their clients. In a legislation draft dated May 23, the Israel Money Laundering and Terror Financing Prohibition Authority has proposed several red flags which will require disclosure.
For daily updates, subscribe to our newsletter by clicking here.
The draft, which is open to public purview until June 13, specifies 37 money laundering red flags, among them large sums of over NIS 5,000 (approximately $1,400) transferred to a digital wallet; any money transfers made using an anonymous IP address or an address that is incompatible with the geographic origin of the connection; cryptocurrency transfers to online gambling sites; and any activity in anonymous cryptocurrencies such as monero or zcash.
Two weeks ago, the Israeli state comptroller Yosef Shapira, who oversees the policies and operations of the Israeli government, announced that the prime minister and his cabinet members should avoid using cryptocurrencies, as long as the matter remains unregulated.
Last week, the department of cybercrime at the Israeli State Attorney's office filed an indictment against a Hebron resident for carrying out more than 20,000 fraudulent credit transactions, valued at over $280,500 (one million shekels). In a precedent, if he is convicted, the state attorney will ask to confiscate the defendant's crypto wallet containing 1,071 bitcoins, which he allegedly used to launder the money he made through fraudulent activities.