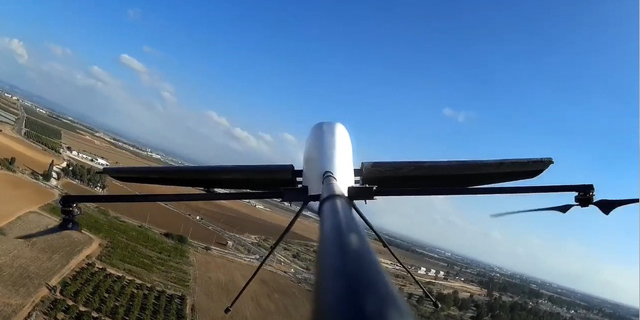 Finalists Announced for U.S.-Israeli Anti-Terrorism Startup Contest
One of the finalists, Colugo Systems, develops a vertical takeoff and landing drone that can fly for two and a half hours
Lilach Baumer
|
15:50 28.05.2018
The U.S. Department of Defense and the Israeli Ministry of Defense announced the finalists for a joint anti-terrorism startup contest. Called the Combating Terrorism Technology Startup Challenge, or CTTSC3, the contest is held for the third time this year. 210 companies from 19 countries entered the contest, and were reviewed by 55 evaluators from both U.S. and Israeli government agencies. Competitors ranged across a variety of technological domains, including drones and robotics, cyber, emergency medicine, social media, and analytics.
For daily updates, subscribe to our newsletter by clicking here.
The competition held in partnership with the Israeli branch of the MIT Enterprise Forum offers a $100,000 prize to each of two startups to be named winners. Two runner-ups will be offered a $10,000 prize each. The winners will be announced in June.
"The contest is a unique opportunity for early stage startups," said Gideon Miller, chairman of CTTSC3, in a statement. "Besides the prize money, it provides extraordinary exposure to the resources and requirements of potential funding bodies across the U.S. Government, as well as other customers, investors, and partners worldwide."
"The U.S. Defense Department is holding this contest in Israel for the third time because of the reputation of the Israeli startup ecosystem, as well as the unique combating-terror and security expertise that Israeli entrepreneurs bring to the table," said in a statement Adam Tarsi, international program manager at the U.S. Department of Defense.