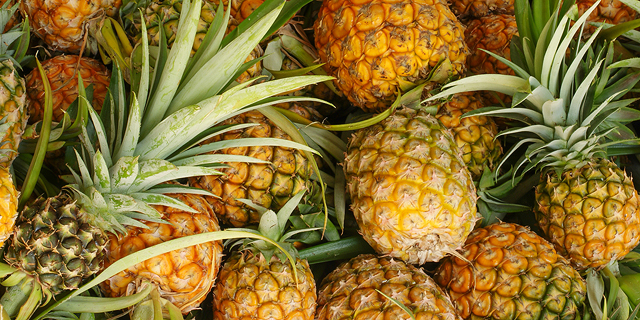 MediWound's Pineapple-Based Burn Treatment to Treat Mustard Gas Burns
The Nasdaq-listed, Israeli based company received the FDA's approval to expand the use of flagship burn treatment NexoBrid to those suffering from Sulfur Mustard injuries
Dror Reich
|
10:58 31.05.2018
Nasdaq-listed biopharmaceutical company MediWound Ltd. announced Wednesday it received the approval of the U.S. Food and Drug Administration (FDA) to expand the use of flagship drug NexoBrid for the treatment of Sulfur Mustard injuries.
For daily updates, subscribe to our newsletter by clicking here.
Founded in 2001 in central Israel, MediWound develops, manufactures, and commercializes treatments for severe burns and chronic wounds. The company's flagship product, NexoBrid, is a pineapple enzyme-based treatment used for the removal of dead tissue from burn wounds. MediWound employs 46 people in Israel and 21 in Europe. The company raised around $170 million in total funding to date, $100 million of that sum in a public offering.
In March, MediWound announced it had been approached for a potential acquisition by an unnamed company, adding it has retained the services of Moelis & Company LLC, a global investment bank specializing in mergers and acquisitions.
NexoBrid is a topical pharmaceutical product that removes dead or damaged tissue within hours without harming surrounding healthy tissues. The treatment was granted marketing authorization from the European Medicines Agency and Israeli Ministry of Health, and was commercially launched in Europe and in Israel.