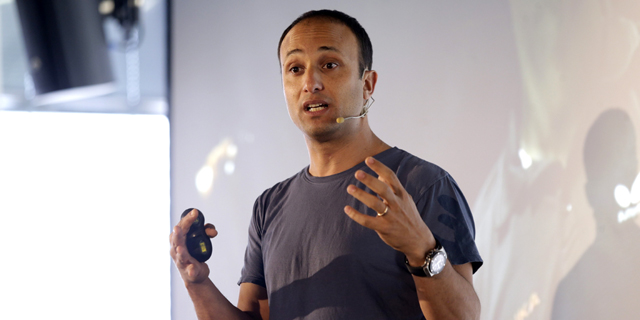 The Thread Connecting Space Rockets, Fake News and Artificial Intelligence
All three domains experience a technological book, said Yonatan Adiri, the CEO of Israeli medical startup
Reut Shpigelman
|
16:41 31.05.2018
According to Jonathan Adiri, founder and CEO of Israeli medical startup Healthy.io, there's a thread connecting space rockets, fake news, and artificial intelligence: all are experiencing a technological boom, which has made them more advanced, and more affordable, than ever before, Mr. Adiri said. "We have reached an era in which the tech boom has caused a dramatic decline in costs," he said.
For daily updates, subscribe to our newsletter by clicking here.
Mr. Adiri spoke on Tuesday to young entrepreneurs at an event hosted in Tel Aviv by Calcalist and Psagot Investment House Ltd. A former chief technology officer for late Israeli President Shimon Peres, in 2012, Mr. Adiri was nominated as a "Young Global Leader" by the World Economic Forum.