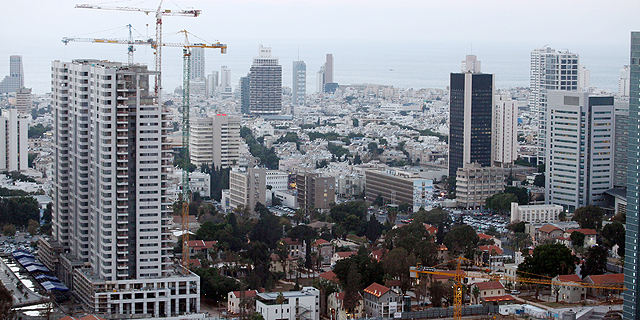 Israel Picks Seven Companies to Run State-Funded Coding Bootcamps
The initiative, designed to increase diversity in Israel's tech sector, will be open to people with degrees in exact sciences
Hagar Ravet
|
10:37 04.06.2018
The Israel Innovation Authority, the government's tech investment arm, has announced on Monday the Israeli companies selected to run a coding bootcamp as part of a government program with a $2.8 million annual budget. The purpose of the program, the Innovation Authority said, is to answer to the talent crunch felt across the local tech industry. Out of 24 competing companies, seven non-profit organizations and re-training programs were chosen: Appleseeds Academy, ITC–Israel Tech Challenge, Infinity Labs R&D, Experis Software, Elevation Academy, Kav Mashve, and Primrose.
The authority states it estimates the initiative will generate around 2,000 new software developers within five years. The first year will see 280 people trained, as each company is limited to 30 people per cohort, and most programs are in the range of 800-1,000 hours, said Naomi Krieger Carmy, head of the societal challenges division at the authority, in a Sunday interview with Calcalist.
Appleseeds Academy is an Israeli nonprofit aiming to bridge Israel's tech industry, located mostly at the country's center, with underserved communities in the social and geographic periphery. The organization partnered with ITC, which already offers a similar education program, and with several local tech companies to offer the bootcamp in Tel Aviv and Ramla, a city with a significant Arab minority. ITC will also offer its own data science training program in Tel Aviv, in the English language.
Infinity Labs offers software-related training, coaching, consulting, and research and development services. The company will offer its bootcamp in Ramat Gan in the greater Tel Aviv area, and in northern port city Haifa.
Experis Software will offer its existing Experis KickStart program in Tel Aviv and Haifa, in the tracks of data science and RT Embedded. Elevation Academy will offer a Fullstack bootcamp in Tel Aviv. Kav Mashve, a non-profit organization promoting equal employment opportunities for Arab university graduates, has partnered for the program with London-based Founders & Coders, a coding bootcamp that recently opened a branch in Nazareth. Their program will also be offered in northern Arab Shefa-'Amr, and in Daliyat El Karmel, a Druze town in the Haifa District.
Primrose is a newly established company intended to help people with a master's degree in exact sciences pivot to machine learning. The company will offer its bootcamp in Tel Aviv.
While the program does place an emphasis on increasing diversity, they are constrained by the companies that answered the tender, and therefore there is no program being offered in a city with a large Jewish Orthodox population like Jerusalem, explained Ms. Krieger Carmy, As the program is intended for people with an academic background in exact sciences, it is perhaps less suited to the Jewish Orthodox community, she added, but the authority is already working on similar bootcamp initiatives that will be more suited to people with a different educational background.