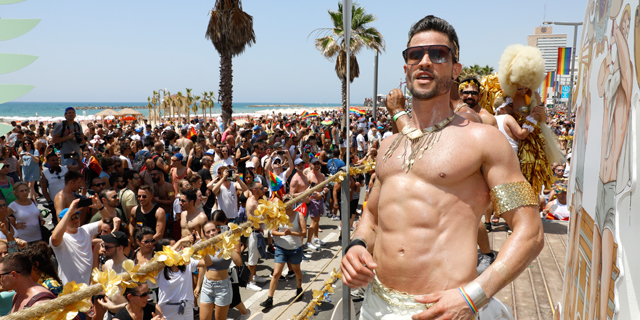 Tel Aviv Pride Parade Draws Record Crowd
Just last week, the Israeli parliament rejected a proposal to allow same-sex marriage in the country
Tofi Stoler
|
14:58 10.06.2018
A quarter of a million people marched in Tel Aviv's 20th annual pride parade on Friday, making it the largest pride parade in Israel's history, according to a statement released by the city of Tel Aviv, Friday.
For daily updates, subscribe to our newsletter by clicking here.
The parade marked the end of a two-week-long celebration of the LGBTQ community in Tel Aviv, which included a film festival, a special show by the Israeli Opera House dedicated to "great divas" and a series of LGBTQ events throughout the city.
Considered an international LGBTQ capital, Tel Aviv was voted "the most gay-friendly city in the world" by online travel magazine WOW Travel in 2015. "We will continue to support and celebrate our local LGBT culture and act as a welcoming destination for the international gay community," Ron Huldai, the mayor of Tel Aviv said in a statement.
This year's pride parade in Tel Aviv marked 30 years since Israel repealed its ban of consensual same-sex sexual acts. In 1995, before becoming mayor of Israel's iconic gay-friendly city and an "honorary member" of its LGBTQ community, Mr. Huldai, then principal of a local high school, stirred controversy when he was quoted as saying "two homosexuals kissing disgust me like roaches."