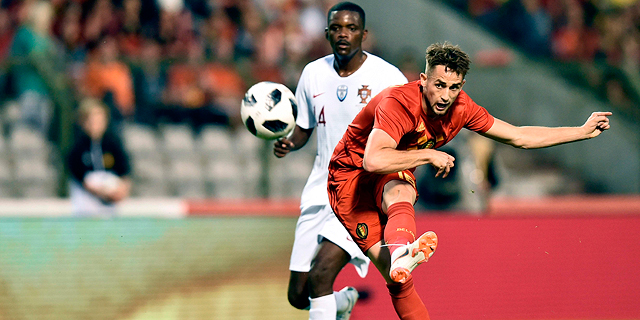 Opinion
Spotlight on Israeli Sports Tech in Time for the World Cup
While you won't see an Israeli squad on the field, there's plenty of Israeli tech at play
Eze Vidra
|
10:27 22.06.2018
It is World Cup Season, and while you won't see an Israeli squad on the field, there's plenty of Israeli tech at play. The number of Israeli sport tech companies more than doubled in recent years, with over 103 active startups ranging from AR/VR technology to hydration management and motion tracking sensors.
For daily updates, subscribe to our newsletter by clicking here.
According to Start-Up Nation Central (SNC), a Tel Aviv-based non-profit organization that manages a database of Israeli tech companies, there are over 103 active startups in the Israeli sports tech ecosystem, most of them in early stage, with 34% still bootstrapped and 35% in seed stage. The rise in startup playing this field could be attributed to Israel's strength in computer vision and image and video analysis technologies.
Pixellot Ltd. offers ultra-high resolution unmanned video products. Pixellot streamlines the video production workflow by deploying an unmanned, multi-camera system in a single, fixed rig—with additional angles as required—to cover the entire field, offering a stitched panoramic image. Advanced auto-production enables automatic coverage of the flow of play.
Eze Vidra is a startup investor and platform builder. He's the founder of Google's Campus London, of Techbikers, a non-profit organization supporting children's education and tech community building through cycling, and of VC Cafe, and a former general partner at Google Ventures. You can follow him on Twitter at @ediggs.