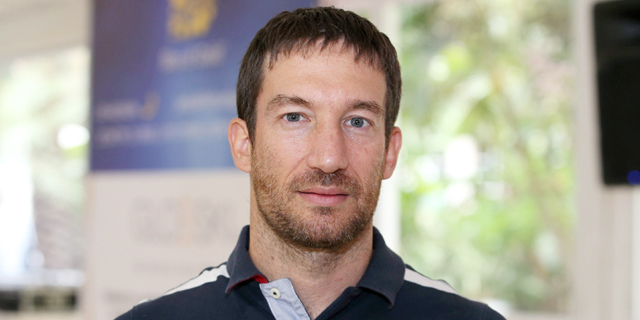 Opinion
No More Screen Zombies: Why We Invested in TinyTap
TinyTap's app lets teachers and parents create custom educational mobile games. On Tuesday it closed a $5 million investment led by Aleph
Eden Shochat
|
10:27 22.06.2018
A few months ago, I was doing my diligence on TinyTap, a new active learning tool that lets you learn by playing educational games created by teachers and students. My 10-year-old son, Ofek, had to turn in a school assignment about the solar system. Instead of hitting Wikipedia and any number of other semi-educational sites, I offered him to fire up TinyTap. In ten minutes we were building a class lesson based on the planets and were able to share it with other kids worldwide.
For daily updates, subscribe to our newsletter by clicking here.
Many parents today are worried that their kids are becoming screen zombies. TinyTap allows for that screen time to become an active learning experience. Ofek and I had a father and son moment. After we clicked a few buttons, I immediately understood the value proposition: we could create and, if we wanted, easily monetize the game.
Finally, Google and Facebook's reach and targeting have become exceptionally good. Before a company had to resort to conferences, non-directed advertising, and expensive salespeople to reach their target audience. Now the platforms are able to provide a wealth of quality, top-of-funnel users that let them optimize the subscription process.
Each of these seems obvious when you read it, but their combination allows for the creation of direct-to-consumer businesses that you couldn't imagine just 5 years ago. It's definitely a game changer for the education category. For TinyTap, this was especially true. They redirected their attention from teachers as customers and turned them into partners who got a revenue share for the content they created. From virtually no revenue sharing in 2017, to distributing over $100,000 in the first part of 2018 to teachers, and plans to triple this amount by the end of the year. This helped the company take off. TinyTap now offers over 150,000 learning games in 24 languages.
But it wasn't easy or obvious. When I met with TinyTap's founder Yogev Shelly 12 months ago he didn't have an annual subscription option in the app. In his words, he didn't believe that parents would be willing to pre-pay for a year's worth of service. I begged to differ, saying the value proposition of screen zombie prevention is one of the strongest a parent could have. A few tweaks later and now ninety percent of company revenues are pre-paid annually.
Eden Shochat is a partner at Tel Aviv-based venture capital firm Aleph VC.