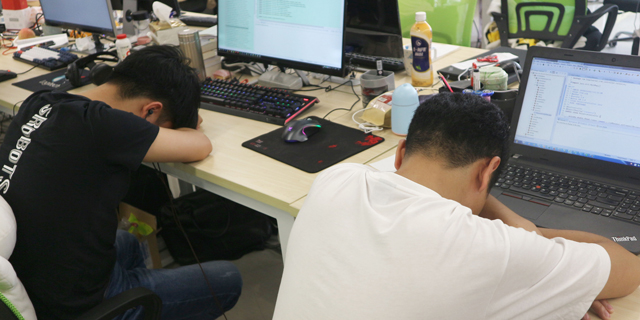 Opinion
To Sleep or Not to Sleep (at Your Desk)—That Is the Question in China
Companies working out of China should adapt to the local work culture instead of trying to impose a foreign one, writes Israeli-born entrepreneur Ami Dror
Ami Dror
|
16:49 26.06.2018
It was during my first week as CEO and only non-Chinese member of the team at the Shanghai-based startup I founded, that I noticed something I had never seen before in all my years in the tech industry. As I walked back into the office after my lunch break, I looked around and saw that all of my employees were sleeping. Yes, SLEEPING. At their desks, on the floor, everyone was face down, eyes closed. While locals or those very familiar with Chinese culture may not have been phased by the sight of employees taking a post-lunch nap, I was completely stunned.
For daily updates, subscribe to our newsletter by clicking here.
Walking slowly to my desk (I did not want to wake my employees), I consulted with my Chinese co-founder Aaron Tian, who smiled and explained that, in China, people are taught from a very early age to take a nap after lunch, and that it is even considered a mandatory activity in school. Taking a nap break during the working day lets employees wake up earlier and work longer hours, he said.
Ami Dror is co-founder and CEO of LeapLearner, a Shanghai-based edtech company. Mr. Dror also co-founded Zaitoun Ventures, a Tel Aviv-based venture capital firm focused on companies that were co-founded by Jewish and Arab entrepreneurs.