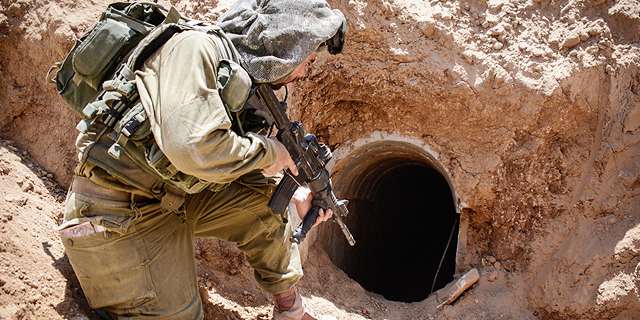 Classified Anti-Tunnel System Earns Developers Israel's Top Military Award
A system for the detection of underground Hamas tunneling received the Israel Defense Prize
A classified project dedicated to the detection and destruction of tunnels being dug from the Gaza Strip received the Israel Defense Award on Tuesday. The award is presented annually by the president of Israel to individuals and organizations that have made significant contributions to homeland security, and is considered the highest honor bestowed in the defense community.
For daily updates, subscribe to our newsletter by clicking here.
The project was led by the technology research and development arm of the Israeli Ministry of Defense, called the Administration for the Development of Weapons and Technological Infrastructure (Mafat), in collaboration with the Prime Minister's Office, the Israeli military, and defense contractors Rafael Advanced Defense Systems Ltd. and Elbit Systems Ltd.