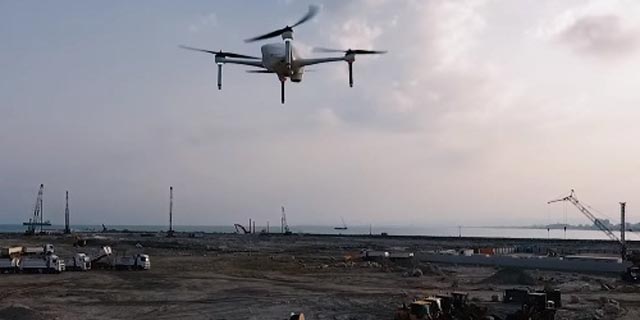 Blockchain Project Focused on Autonomous Vehicles Raises $18 million in Coin Offering
The DAV Foundation believes that the future of autonomous drones runs through crypto
Asaf Shalev
: 2018-06-27T15:57:03..
For drones to run errands for us one day, they have to be able to fly and navigate autonomously, pick up and carry loads, and conserve enough battery power to make such trips practical. But that's just the beginning. For true autonomy, drones will have to learn how to locate repair centers and charging stations, negotiate transactions, and spend or receive money.
For daily updates, subscribe to our newsletter by clicking here.
An Israel-based nonprofit called the DAV Foundation is developing a common computer language that would allow drones to interact with their environment and autonomously purchase goods and services like pizza or battery charging time. Each transaction that happens on the DAV network is automatically recorded and secured on a decentralized database known as a blockchain with no need for financial intermediaries. Last month in Berlin, Dav arranged a pilot to demonstrate how this might work. A drone broadcast that it's looking to plug in its battery and found a charging station. The cost for the charge was agreed upon and the drone landed to receive the service. When it was done, the drone transferred payment tokens from its wallet to the charging station. The drone was supplied by a Russian company, the charging station by a German company and the routing service by an American company. "They were all able to work together so that thedrone could carry out its mission autonomously," said