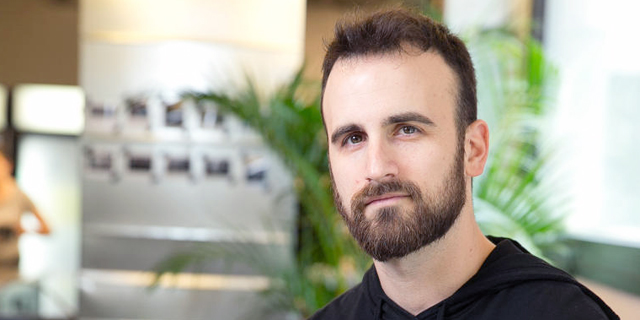 Interview
How WeWork is Tweaking Facility Design to Cater to Corporate Customers
With automatically adjusting desks and trash bins that call on the cleaning service, WeWork is upping its game, says the head of the company's technology center in Tel Aviv
Meir Orbach
|
13:03 28.06.2018
In the midst of the interview, WeWork senior vice president of product Ron Gura adjusts his desk using an automatic mechanism that brings the desk up exactly to his height. "When it comes to corporate clients, we don't just want to manage the real estate; we want to manage the entire workspace," he explains. "The room temperature, the office culture. An employee coming to our New York office for a few hours to check up on emails and make a few calls needs to find exactly the right phone and exactly the right table."
For daily updates, subscribe to our newsletter by clicking here.
Gura heads the company's technology center in Tel Aviv. In 2011, eBay acquired The Gift Project, a group gifting company Gura co-founded, and he became the director and general manager of eBay's Israeli innovation center. After a brief venture capital stint, he joined WeWork in 2016.
In Israel, on top of seven co-working locations and a few more slated to be open soon, WeWork employs 105 people in the digital and development domains, out of 450 such employees worldwide.
"We intend to double our development center within 12 months. We have 100 software engineers in Israel currently, and we'll have 200," Gura says. To get there, the company plans to combine organic growth with local acquisitions. "We'll be making acquisitions this year and the next year," Gura adds.