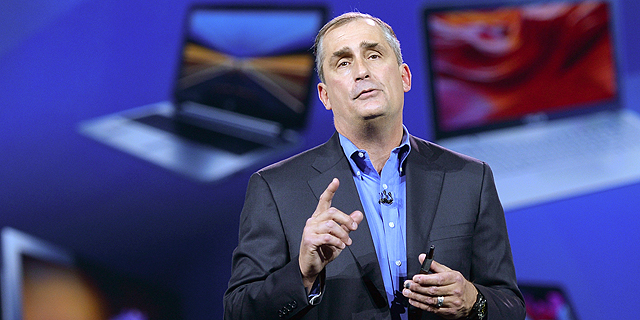 Opinion
Intel's Communications Gamble Takes a Blow
If working with Apple is a benchmark of quality, the company's decision to drop Intel as a provider of Wi-Fi and Bluetooth components could influence other Intel customers
Omer Kabir
|
13:35 05.07.2018
Intel's partnership with Apple was a source of pride for multinational chipmaker. This was clearly evident in conversations with Intel executives, whose chests would swell with pride at the mention that Intel was on the track to become Apple's exclusive modem supplier for future iPhone models.
For daily updates, subscribe to our newsletter by clicking here.
Securing the Apple contract was a significant achievement, especially considering that Intel was late to enter the field of communication chips and that Apple was its first considerable customer. Working with Apple was a seal of approval for Intel's modems, and one of the most significant achievements credited to Brian Krzanich, who recently stepped down as Intel's CEO.
Apple's decision to drop Intel in favor of other providers could influence other existing and potential clients.
Apple's snub is not the first time that the quality of Intel's chipsets have been called into question. Independent tests conducted on recent iPhone models showed that the maximum web browsing speeds on iPhones containing Intel modems were slower compared to iPhones containing Qualcomm chipsets. Reports that Apple chose to continue using Intel chipsets in 2018 helped subdue criticism. Now, Apple's snub will likely raise it again.
Intel will have to work hard to demonstrate to Apple and the rest of the tech world that what it is experiencing is nothing but a momentary lapse and that its investment in communication chips was more than just an ill-fated gamble.