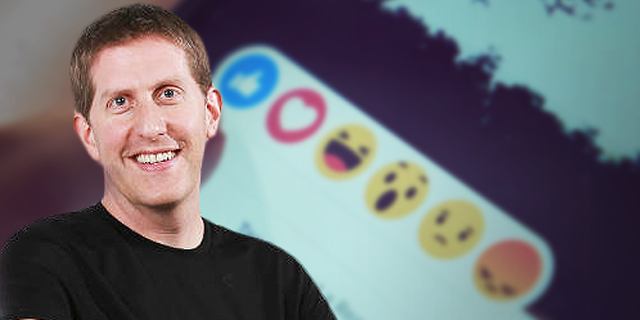 New Mechanisms "Guarantee" Transparency Ahead of U.S. Midterm Elections, Facebook Executive Says
Facebook's top security executive Guy Rosen spoke to Calcalist about the technology behind the company's war on fake news
Omer Kabir
|
18:06 12.07.2018
At the end of 2017, Facebook's vice president of product management Guy Rosen received a personal email from Mark Zuckerberg, sent days before the budget for 2018 was allotted. "Before I begin, how much do you need?" he asked Rosen, making it clear that Rosen has a blank check as far as resources go.
"At that moment, the penny dropped," Rosen said Tuesday in an interview with Calcalist. "We were the top priority."
For daily updates, subscribe to our newsletter by clicking here.
Rosen is Facebook's top security executive. He is in charge of dealing with some of the issues that have been at the heart of the criticism levied against the media company in recent years, such as fake news, hate speech, and graphic and violent content.
Despite initially dismissing as "crazy" the claim that fake news spread on Facebook might have influenced the election, Facebook's founder and CEO Mark Zuckerberg later stated the company "didn't do enough to prevent these tools from being used for harm as well."
Like Zuckerberg, Rosen owns up to Facebook's earlier idleness, but states the company has learned the lesson well. "If there's something that characterizes the company, it is its ability to alter its course," he said. "Everyone always talks about the shift to mobile in 2012. The company understood that mobile is the new playing field. We were a desktop company, and we made an abrupt change, helmed by Mark."
"It is not enough that our moderators speak the language, they have to understand the culture," Rosen said. "Much of the propaganda and hate speech are nuanced. We also began working with local organizations to develop digital literacy education programs to help locals understand how to use the internet."
A specialized team at Facebook is working to train a Burmese hate speech detection AI algorithm, he added. While Burmese is a complex language, and is posing great challenges to Facebook's AI team, Rosen said that the company was able to improve the rate of response to hate speech content in the country.