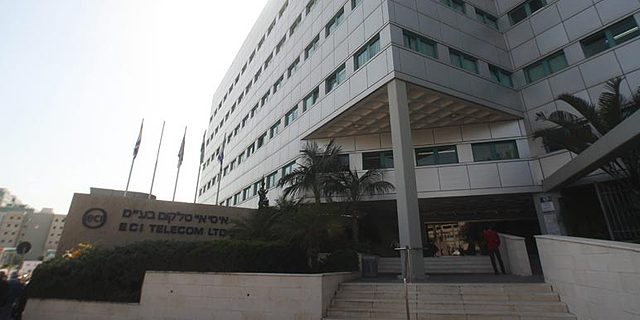 ECI Telecom to List on London Stock Exchange
The company wants to raise 130 million pounds according to a company valuation of around 500 million pounds, one person familiar with the matter said
Golan Hazani
|
10:29 16.07.2018
After a few difficult years, Israel-based ECI Telecom Ltd. is looking to list on the London Stock Exchange, one person familiar with the matter told Calcalist on condition of anonymity. The company wants to raise 130 million pounds according to a company valuation of around 500 million pounds, that person said.
For daily updates, subscribe to our newsletter by clicking here.
Barclays PLC and UBS Group AG are the bookrunners, the person said, adding that ECI has also contracted a British law firm to prepare the prospectus.
Israel-based telecommunications equipment supplier, ECI was considered an industry leader in the 1990s, employing around 6,000 people and with a market capitalization of around $4 billion at its peak. Dwindling revenues led the company to sell or spin off some of its subsidiaries over the years. In 2007, a takeover bid saw private equity firm Ashmore Investment Management Ltd. pay $1.23 billion for a 90% stake in the company, while Shani acquired the remaining 10%. In 2014, Shani bought Ashmore's stake.
In December 2017 the company announced it will let go 100 of its Israeli employees, citing the pressures of global competition, a decline in governmental support, and the strong Israeli currency as the reasons for the decision. The announcement led to employee demonstrations in front of Shani's home.
A Calcalist report from January 2018 estimated the company's revenues for 2017 at $380 million, based on two persons familiar with the details who spoke on conditions of anonymity.