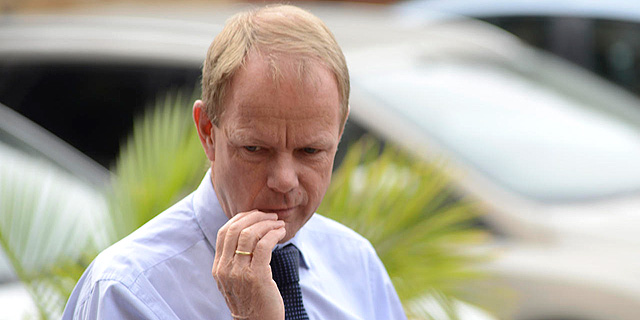 Analysis
Teva's American Dream Boat is Sinking
Over the past six quarters Teva's North American sales have been in free fall. The company's operating profit is in even worse shape. Mylan's decision to slash the price tag on its generic Copaxone offering further threatens Teva's revenues, meaning the company must hurry to provide the three potential trump cards it has up its sleeve
Uri Tal-Tene
|
16:40 08.08.2018
Teva Pharmaceutical Industries Ltd. published its second quarter reports for 2018 on Thursday, painting a cautiously optimistic picture with profit that exceeded analyst expectations and an increased guideline for the year. In actuality, much of the company's profit margin was the result of a one-off income related to a patent infringement case, and though Teva did up its guidance, it is expected to see a decline in profitability in the second half of 2018, only partly to generic competition for its main cash cow Copaxone.
For daily updates, subscribe to our newsletter by clicking here.
Teva's generic sales in the U.S. and Canada were cut by a third between the first quarter of 2017 and the second quarter of 2018, with each quarter weaker than the last. The drop in revenues is due to three main reasons: downwards pressure on generic drug prices in the U.S., which cut sales mainly in the second half of 2017; limited launches of exclusive new generics; and a decrease in the sales of Teva's generic version of Concerta, used to treat ADHD. While the pricing pressure is affecting generic companies across the board, the other two have more to do with Teva's operations.