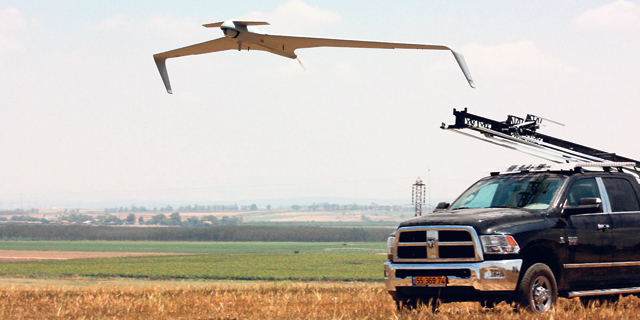 Rafael and Businessman Avihai Stolero File $116.6 Million Offer for Aeronautics
A police investigation launched in Israel in November 2017 has been hampering several of Aeronautics' deals and weakening its stock
Golan Hazani
|
11:53 09.08.2018
Israeli defense technology contractor Rafael Advanced Defense Systems Ltd. has partnered with Israeli businessman Avihai Stolero to make a $116.6 million (NIS 430 million) acquisition offer on Wednesday for troubled dronemaker Aeronautics Ltd. A spokeswoman for Rafael confirmed the details of the offer on Thursday.
For daily updates, subscribe to our newsletter by clicking here.
As part of the suggested deal, Rafael and Stolero intend to buy all of Aeronautics' shares and delist it from the Tel Aviv Stock Exchange.
Aeronautics' stock has lost over 61% of its value since the company listed on Tel Aviv in June 2017. The company's stock is currently up as much as 11.9%.