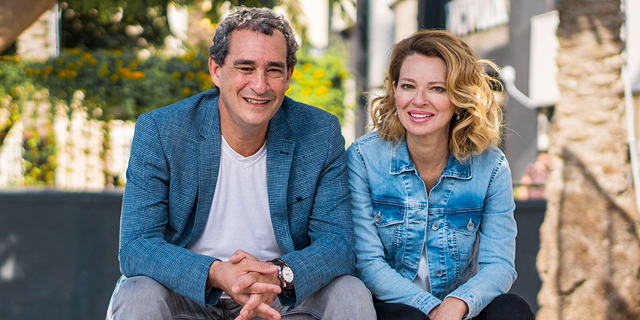 Opinion
The Network Effect of Today's Most Valuable Vocation
Data science competitions give companies access to highly-sought after talent at a low cost, writes startup founder Amir Raskin
Amir Raskin
|
08:10 10.08.2018
Data science competitions give companies access to highly-sought after talent, at a low cost. These contests and coding challenges are now getting fairly common, with companies including Alphabet, Netflix, and Facebook running their own.
For daily updates, subscribe to our newsletter by clicking here.
In 2017, Alphabet acquired Kaggle, the company that pioneered data science competitions. Kaggle's site has become a hub for competition-hungry data scientists.
The ACM International Collegiate Programming Contest, a team-based collegiate programming competition which was started in 1970 by the Baylor University, is still going strong. HackerRank, established in 2012, lists programming problems as well as hosts Codesprints, an annual activity aimed to connect startups with code writers.
What's in it for coders and data scientists? Challenge, sharpening their competence and prize money. Companies get to tap talent from all over the world for little costs.
Businesses seeking to leverage data science competitions supply specific venues with datasets, expecting to get access to great algorithms. The added perk: first row seats at an arena where programming champions battle to outcode each other.
Some startups now attempt to address coding competitions, offering new tools and platforms.
Experfy Inc, a Harward incubated company, provides cloud access to machine learning professionals. Its current network lists more than 30,000 data science experts. Experfy focuses on bridging the gap between the need for human capital and its availability letting companies bid on the scarce resource.
Playment Inc. takes another position in the value chain of AI and its human requirements. Its platform lets computer vision companies train their sophisticated algorithms at scale. It also supplies the required human input, if needed, for instance for tagging photos.
Shoodoo Analytics Ltd., the startup I co-founded with Keren Shaked 2 year ago, offers a platform that automatically selects best-suited machine learning algorithms per dataset from a list of models submitted by top data scientists from all over the world. The latter get prize money when the algorithm they devised wins a specific competition, and a fee each time their algorithm is used. We believe this is a game changer as it helps even medium-sized businesses tap the insights generated by models created by top experts. We already have paying customers in Israel and the U.S.
As data analysis tech advances, businesses are moving from using analytics to understand what the situation is, to using analytics to understand what is going to happen next. We believe a growing share of all predictive capabilities will be powered by coding competitions.
Amir Raskin is the co-founder and CEO of Shoodoo Analytics Ltd. In 2000, he founded data analysis company HyperRoll Inc. which was acquired by Oracle in 2009.