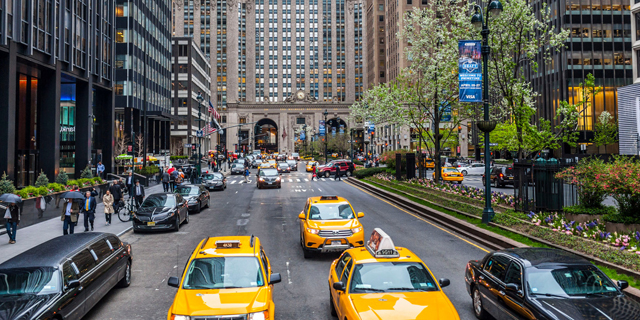 Ride-Hailing Company Gett Generates Around $1 Billion in Revenues a Year
In its financial report, Vostok, which holds a 5.5% stake in Gett, attributed most of the taxi-hailing app developer's revenues to its London and New York activity
Meir Orbach
|
12:58 16.08.2018
Israel-based taxi-hailing app developer Gett Inc. makes 100 million rides a year and "generates around $1 billion in mobility services," according to a Wednesday filing by Stockholm-listed venture capital firm Vostok New Ventures Ltd. In its financial report for the second quarter and the first six months of 2018, Vostok provided information on the performance of companies it is invested in, including Gett. According to the report, half of Gett's revenues comes from its activity in London and New York. A Gett spokesperson could not be reached for comment.
For daily updates, subscribe to our newsletter by clicking here.
Vostok holds a 5.6% stake in Gett which it values at $55.5 million, based on the valuation for Gett's latest $80 million funding round led by Volkswagen in June. This represents a 9.8% drop compared to Gett's valuation in the first quarter of 2018. Gett is aiming to become profitable in all markets in 2019, according to the report and previous statements by the company.