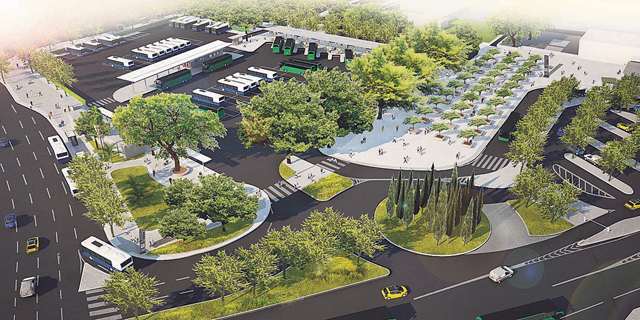 Tel Aviv Announces Plan to Make Train Stations More Accessible
Construction is planned in conjunction with the 2025 launch of Tel Aviv's light rail lines
Anat Danieli
|
09:20 24.08.2018
The city of Tel Aviv, in collaboration with the Israeli Ministry of Transportation, The Ayalon Highway company, and Israel Railways corporation Ltd. presented a new plan designed to make train stations in and around the city more accessible. The plan is set for completion in conjunction with the planned 2025 launch of Tel Aviv's light rail lines.
For daily updates, subscribe to our newsletter by clicking here.
The plan's primary objective is to make the various Israel Railways and light rail stations more accessible to pedestrians, cyclists, and to people traveling to the train stations by public transportation. It includes the construction of new bike lanes, broader and shaded sidewalks, separate lanes for public transportation, designated parking for bikes, and passenger pickup and drop off areas.
According to Israel Railways data, more than 100,000 passengers pass through Tel Aviv train stations each day.