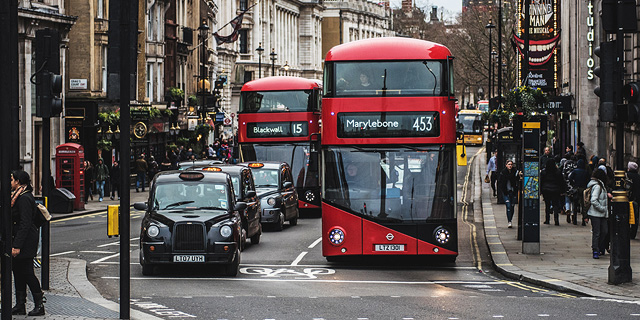 Gett a Taxi from London to Dubai
Gett is developing a new service that will enable business clients to hail a taxi to the airport, input their flight number, and then book a ride that will be waiting for them at their destination—all within the same order
Lilach Baumer
|
10:45 30.08.2018
Gett Inc. is developing a feature that lets business clients hail a taxi to the airport, input their flight number, and then book a ride that will be waiting for them at their destination when they land—all within the same order.
For daily updates, subscribe to our newsletter by clicking here.
Anton Macius, Gett's U.K. head of product and development and its global head of professional services, revealed a "sneak peek" of the feature in a short video uploaded to his LinkedIn account Wednesday. Macius referred to it as a feature for multi-international journey management, stating it is still under development.
A Gett spokesperson has been approached for further information but has yet to respond.