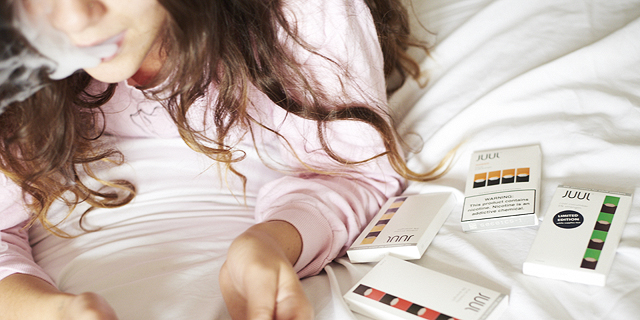 Following Government Ban, Juul Switches to Reduced-Nicotine Pods in Israel
On Monday, a ban on the sales of Juul's 5% nicotine pods in the country came into effect. Juul is contesting the decision in court
Lilach Baumer
|
12:48 03.09.2018
On Monday, an Israeli government ban on the nicotine-heavy pods of e-cigarette maker Juul Labs Inc. came into effect, prohibiting the company from selling any product with a nicotine content of over 20 mg in the country.
For daily updates, subscribe to our newsletter by clicking here.
On Sunday, Juul announced it has spent the past two weeks collecting its 5% pods from retailers in Israel and replacing them with 1.7% pods to adhere to the ban. The company is already offering the reduced-nicotine pods in the U.K., where it has to comply with European regulation, but in the U.S. and in its newest market Canada the company sells the full nicotine version.