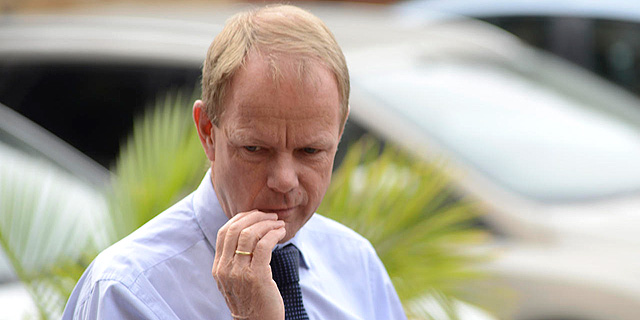 Teva Shares Rise Following FDA Approval of Migraine Drug
Teva's new migraine drug is forecasted to bring in $500 million in sales annually
Dror Reich
|
12:21 16.09.2018
Shares of Israeli drugmaker Teva Pharmaceutical Industries Ltd. rose as much as 6% in after-hours trading on Friday, following the company's announcement that it received the U.S. Food and Drug Administration's approval for its new migraine injection, Ajovy.
For daily updates, subscribe to our newsletter by clicking here.
Teva's shares now trade at $22.85 per share, a 17.2% rise since the beginning of 2018. This following a sharp decline in the company's stock in recent years—a 46% decile in share value in 2017 and a 43% decline in 2016.
In December 2017, shortly after naming Kåre Schultz as its new CEO, Teva announced a cost-cutting plan to deal with the company's heavy debt load. By the second quarter of 2018, Teva managed to reduce its total base cost by $1.1 billion, mainly via significant layoffs. The company intends to reduce its total base cost by $3 billion by the end of 2019, also by asset divestment and portfolio streamlining, which will have an impact on the company's sales and bottom line. Those changes are expected to improve Teva's operating profit as of 2019, and especially as of 2020.
On Friday, Bloomberg reported that Teva is looking to offload its Icelandic generic drug unit Medis, which it bought in 2016. Citing anonymous sources Bloomberg reported that the unit is garnering interest from companies such as Swedish pharmaceutical company Recipharm AB and Brazil's EMS, as well as other bidders including private equity firms. Medis' sale could bring in some $500 million, Bloomberg reported.
Teva has yet to comment on Bloomberg's report.