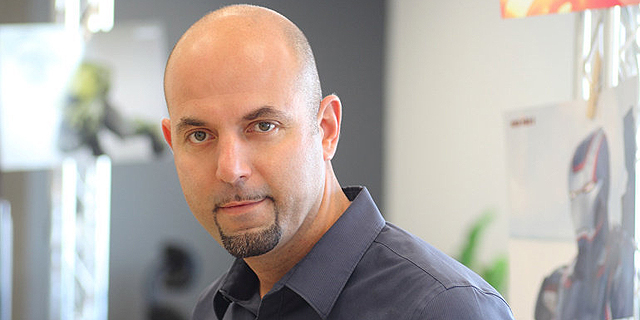 Vonetize Sale Dropped Following Lawsuit Alleging Buyer Is a Fraud
A lawsuit filed in the U.S. alleges Desilu Studios, the intended buyer of the Israeli OTT company, has misled investors into believing it was the company behind Star Trek
Hezi Sternlicht
|
13:46 05.11.2018
Tel Aviv-listed over the top (OTT) premium content company Vonetize PLC has canceled a deal to be acquired by Desilu Studios Inc., the former announced in a filing with the Tel Aviv Stock Exchange on Sunday. In its filing, Vonetize said the decision was made because of recurring delays in money transfers and a lawsuit filed last week by U.S. broadcaster CBS alleging Desilu Studios and its chairman Charles B. Hensley have misled investors.
For daily updates, subscribe to our newsletter by clicking here.
Founded in 2011 and headquartered in Tel Aviv, Vonetize offers technology that targets users at specific moments in time with relevant individualized ads and recommended paid content. It operates in over 60 countries and has partnerships with companies includes Disney, Warner Brothers, 20th Century Fox, Sony, and Universal Studios.
On March 18, Vonetize said Desilu Studios agreed to pay cash for a 10% stake in the company, at a rate of $1.41 per share, reflecting a market valuation of $50 million. By market close the same day Vonetize's stock was up 82.9%, trading at NIS 2.25 (approximately $0.6). The company's stock has since dropped significantly, and was traded at NIS 0.567 (approximately $0.15) by market close Sunday.
Since the deal was announced, Desilu Studios has asked for extensions on payments due on several occasions, most recently in June, according to Vonetize's filing with the Tel Aviv Stock Exchange.
In its lawsuit, CBS claims Hensley and his company misled investors and partners to believe they are affiliated with Desilu Productions, a U.S. production company that was co-owned by actors Desi Arnaz and Lucille Ball. Operated between 1950 and 1967, Arnaz and Ball's Desilu Productions was the company behind hit television series "I Love Lucy," "Star Trek," "Mission: Impossible," and "The Untouchables," acquired by CBS in the late 1960s. CBS claimed that although it does not own a registered trademark for the Desilu brand, it is the holder of the common law rights in the name "because it has been using it continuously for decades," and it has long been associated with CBS'-owned brands.
According to its Monday announcement, Vonetize decided not to add Desilu Studios as a major stakeholder "in light of the serious allegations against it and the holder of its controlling interest," and that it is examining legal actions against Desilu Studios for damages. "Due to new information revealed concerning the CBS lawsuit, this seems like the wrong adventure for our company," Vonetize co-founder and CEO Noam Josephidis said in a phone interview with Calcalist Sunday. Vonetize does not want to add a major stakeholder whose identity is currently in question, and will continue its search for new strategic partners, he added.