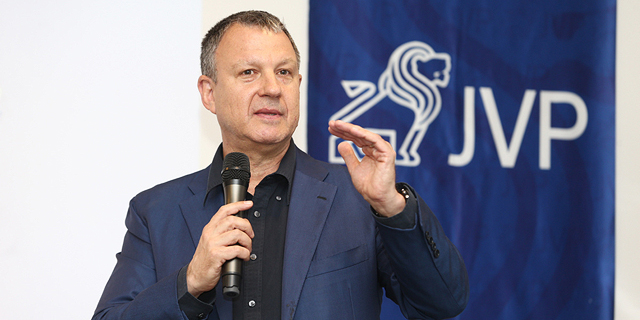 Seniors Take a Back Seat, a Changing of the Guard at Israeli Venture Capital Firm JVP
Kobi Rozengarten, Gadi Tirosh, and Raffi Kasten stepped down from their positions as general partners at the Jerusalem-based firm. Joy Marcus, formerly executive vice president at Condé Nast Entertainment, joined as venture partner
Meir Orbach
|
08:24 08.11.2018
Israeli venture capital firm Jerusalem Venture Partners (JVP) is seeing its old guard stepping down, with several top executives having scaled back their involvement with the fund, or left, as new partners join. The most major change in ranks is the recent transition of Kobi Rozengarten, and Gadi Tirosh from their position as general partners, and the retirement of Raffi Kasten.
For daily updates, subscribe to our newsletter by clicking here.
Rozengarten and Tirosh, until recently two of the JVP's most senior partners, have assumed new, less senior roles of venture partners. Both remain on the board of several JVP portfolio companies. Kasten, who joined JVP two years ago, has left the firm. Nimrod Kozlovski, until recently a venture partner at JVP, left as well.
The past year saw the firm welcome a some new partners. Most recently it was Joy Marcus, formerly executive vice president and general manager of digital video at Condé Nast Entertainment, who joined JVP as venture partner. Based in New York, Marcus will focus on investments in digital media in NYC and Israel, and will join the boards of JVP's portfolio companies.