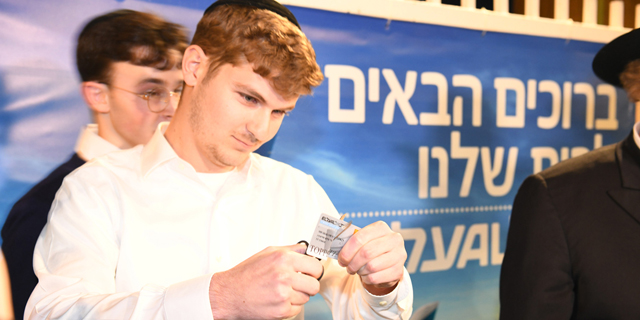 El Al to Compensate Passengers for Failing to Land in Time for Shabbat
Passengers of El Al flight 002 last Friday will receive free tickets to a destination in Europe
Amarelle Wenkert
|
13:45 26.11.2018
After failing to land a flight in time for Shabbat earlier this month and consequently making a series of publicity faux pas, Israel's national carrier El Al said Monday it would compensate each of the 400 affected passengers with a roundtrip flight to Europe. The company did not name specific destinations.
For daily updates, subscribe to our newsletter by clicking here.
The incident, widely reported by Israeli news media and trending on local social media, has been since dubbed the "Shabbat Flight."
In the days since the now infamous Shabbat Flight, a widespread protest has been brewing. On Sunday, Haredi media outlets in Israel reported that a number of Haredi leaders said they will cut their El AL frequent flier cards in protest. Several Rabbis were cited as demanding an official apology.