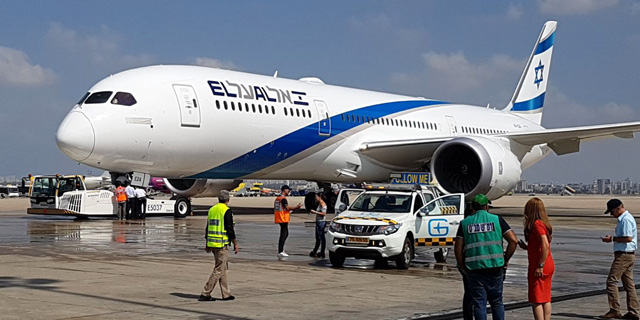 El Al Faces Backlash for Attempts to Accommodate Ultra-Orthodox Passengers Refusing to Sit Next to Women
In 2017, an Israeli court ruled that the practice of requesting women to move to new seats due to the refusal of male flight passengers to sit next to them is illegal
Lilach Baumer
|
14:00 26.06.2018
A boycott threat from the CEO of Nasdaq-listed software company Nice Ltd. has led Israeli air carrier El Al to clarify its policy regarding the occasional refusal of ultra-orthodox Jews to be seated next to women on its flights.
For daily updates, subscribe to our newsletter by clicking here.
The incident which brought about the ban occurred on Thursday, on an El Al flight from John F. Kennedy International Airport to Israel. According to a Facebook post by Khen Rotem, a passenger on the flight, four orthodox men refused to sit in their assigned seats as the seats nearby were taken by women. The plane took to the air an hour and fifteen minutes late due to the disturbance, wrote Mr. Rotem, with 12 flights going ahead of El Al's scheduled departure.
A spokeswoman for El Al declined to comment further on the incident and its facts when approached.