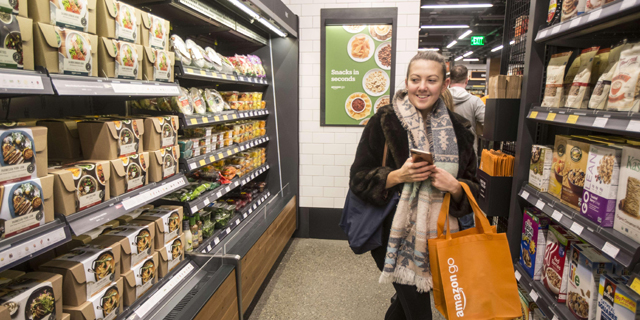 Opinion
The Time Has Come for the Retail Food Industry to Storm Ahead
As e-commerce companies venture into the brick-and-mortar food market, food retailers must up their game—and their technologies—to stay ahead, writes Shufersal executive Uri Kilstein
Uri Kilstein
: 2018-11-30T08:18:39..
Brick-and-mortar food retailers around the world have no time to rest on their laurels. No time, because everyone knows that in the mid to long term, e-commerce will not forego the largest consumer sector— food.
For daily updates, subscribe to our newsletter by clicking here.
The development of e-commerce behemoths has been especially swift. Companies such as Amazon, Alibaba, JD, and eBay see themselves as "customer information-based" companies, and their foothold and development in the apparel, electronics, and leisure industries has been massive, edging out companies such as Macy's, Toys-R-Us, Rockport, Nine West, and Sears.