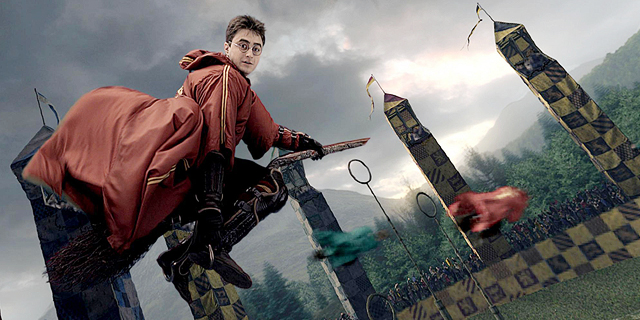 Mind the Data
Using Drones, This Startup Wants to Let You Play Quidditch in the Air
Augmented Reality Startup Xtend develops a drone-based extended reality technology, intended to combine virtual elements with real-life environments to simulate flight for gaming
Adi Barak
|
17:47 12.12.2018
Imagine a group of friends playing Quidditch while flying in the air. With drones, this can happen not just in the Harry Potter Universe, Matteo Shapira, co-founder, and chief experience officer at augmented reality venture XTend Reality Expansion Ltd. suggests.
For daily updates, subscribe to our newsletter by clicking here.
Founded in July by brothers Aviv and Matteo Shapira, Tel Aviv-headquartered XTend develops a drone-based extended reality technology intended to combine virtual elements with real-life environments to simulate flight for gaming. The company's technology, which uses elements of cinematography, computer graphics, and computer vision, allows users to be fully immersed in the reality of the game and travel freely within it, CEO Aviv Shapira added.
Prior to XTend, the Shapira brothers also founded 3D company Replay Technologies Inc., acquired by Intel in 2016. Replay developed a Matrix-style 3D replay technology, now featured in many sports broadcasts.
Using the technology "people can experience what it's like to fly," Matteo Shapira said, speaking at Calcalist's annual Mind the Data conference held Tuesday in Tel Aviv, in collaboration with Bank Leumi, one of Israel's two largest banks, and accounting firm KPMG.
"Imagine friends playing Quidditch with each other, not just on a Playstation but in an augmented reality in which they fly," he added.