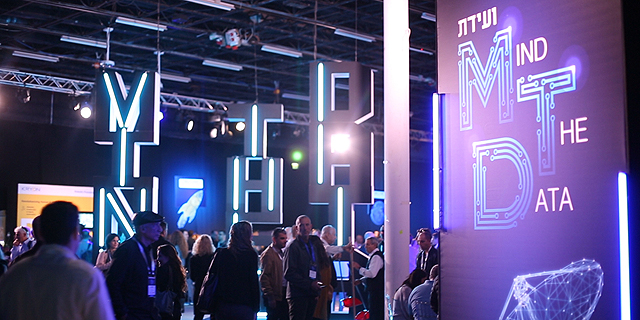 Mind the Data
Israeli Execs Weigh In on Big Data and AI Impact
Israeli entrepreneurs and executives convened to discuss how big data and artificial intelligence can be used to tackle the challenges faced by industry and society at Calcalist's annual Mind the Data conference
Calcalist's annual Mind the Data conference, held Tuesday at the Tel Aviv Convention Center, brought together Israeli entrepreneurs and executives to discuss how big data and artificial intelligence can be used to tackle the challenges faced by industry and society.
For daily updates, subscribe to our newsletter by clicking here.
Artificial intelligence and big data technology highlight inequality in the industry more than ever, said Karine Nahon, a professor of information science and president of the Israel Internet Association, a non-profit advocacy organization. The insights derived from such technologies change industry and consumer behavior, she said, but companies cannot make use of artificial intelligence without explaining to their customers what they are doing and how the information was obtained. "The industry is progressing to a place where the rule of power becomes more extreme, and the large companies become larger," she said. "We need to try and be more transparent, and to think how we hold a dialogue with the public."