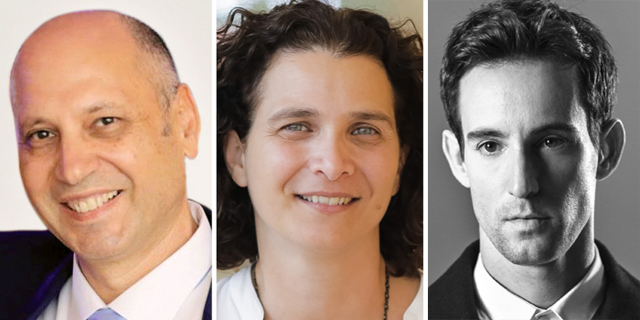 Mind the Data
Calcalist to Host Tel Aviv Big Data Conference
Featured on stage at the annual "Mind the Data" conference will be executives from leading Israeli and international companies, discussing how big data and artificial intelligence can be used to tackle the challenges faced by industry and society
Omer Kabir
|
10:54 06.12.2018
Calcalist will host its annual Mind the Data conference on Tuesday, December 11 at the Tel Aviv Convention Center. Featured on stage will be entrepreneurs and executives from leading Israeli and international companies, discussing how big data and artificial intelligence can be used to tackle the challenges faced by industry and society.
Sign up for the conference here (Hebrew language only website)
Speakers at the event include Israeli pop star and entrepreneur Ivri Lider. Lider is co-owner of MyPart Inc., a Tel Aviv-based startup that lets little-known artists offer their original songs, lyrics, music, translations, and visual art to successful musicians of their choice.
One of the key speakers will be Avi Korenblum, a 20-year veteran of Israeli intelligence organizations. In 2012, Korenblum founded New York-headquartered online data analysis company Voyager Labs. Incorporated as Voyager Analytics Inc., the company develops artificial intelligence technology that provides enterprises with real-time actionable insights into their users' on-site activity.
Mark Gazit, CEO of Israel-based cybersecurity company ThetaRay Ltd., is planning an initial public offering at a valuation of $1 billion, just months after the company announced a $30 million funding round, bringing its total funding raised to over $60 million. Founded in 2013, ThetaRay uses machine learning algorithms to detect system behavior anomalies and threats to financial institutions, including ATM hacking, insurance fraud, and SWIFT-based attacks. The company's technology is based on an algorithm developed by two mathematicians, Amir Averbuch of Tel Aviv University and Ronald Coifman of Yale.
Ami Luttwak, chief technology officer for Microsoft's Israel research and development center, joined the software company in 2015 when it acquired Adallom Inc., the cloud security company he co-founded. A veteran of the Israeli Intelligence Corps, Luttwak also led Microsoft's online and cloud information security team.
Sabiha Rumani Malik is the founder and executive president of The World Bee Project, a company aiming to solve the global depopulation of bees, considered a major environmental crisis. Malik will be speaking with Andy Clark, an innovation director at enterprise software company Oracle Corp., which has partnered with The World Bee Project to use big data to analyze bee decline in different parts of the world.
Karine Nahon, a professor of information science and president of the Israel Internet Association
Amir Orad, CEO of business intelligence startup Sisense Ltd.
Amir Haramaty, chief commercial officer at data analysis company SparkBeyond Ltd.
Harel Tayeb, CEO of bot-automation startup Kryon Systems Ltd.
Shlomit Weiss, senior vice president of silicon engineering at chipmaker Mellanox Technologies Ltd.
Eran Baniel, co-founder and CEO of food tech startup DouxMatok Ltd., that develops a sugar sweetness enhancer.
Fred Simon, co-founder and chief architect at code management startup JFrog Ltd.
Ofer Bengal, co-founder and CEO of database software developer Redis Labs Inc.
Rami Sass, co-founder and CEO of open source management company WhiteSource Software Inc.
Yael Oren-Schlesinger, head of electro-optics at Israeli defense technology contractor Rafael Advanced Defense Systems Ltd.
Brothers Aviv and Matteo Shapira, co-founders of augmented reality venture XTend Reality Expansion Ltd., and 3D company Replay Technologies Inc., acquired by Intel in 2016.
Rotem Shor, co-founder and chief technology officer at drug dose tracker Medisafe Project Ltd.
Or Hiltch, co-founder and chief technology officer at real estate startup Skyline AI Ltd.
Ofir Shalem, co-founder and CEO of agricultural intelligence company Taranis-Visual Ltd.
Matan Berkowitz, artist and entrepreneur.

During the conference, Calcalist will also hold the final round of its Artificial Intelligence and Big Data Startup Competition in collaboration with Microsoft. The winning startup will receive a VIP trip to Microsoft's global headquarters in Seattle and an opportunity to network with Microsoft executives and other local tech companies through a program of roundtable meetings. First and second place winners will be invited by Calcalist to participate in the newspaper's Berlin conference next year, where they will meet with potential partners and investors. The invitation includes airfare and hotel costs.