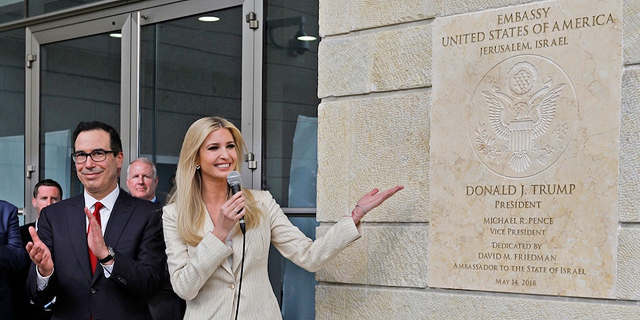 Israel Announces Designated Embassy District in East Jerusalem
As more countries express willingness to move their embassies from Tel Aviv to Jerusalem, the Israeli Government is constructing an embassy hub on 25 acres
Adi Pick
|
14:59 17.12.2018
As more countries express willingness to move their embassies from Tel Aviv to Jerusalem, the Israeli Government is constructing an embassy hub in East Jerusalem.
For daily updates, subscribe to our newsletter by clicking here.
"Make the move quickly, the best places are going to be taken quickly," Israeli construction minister Yoav Galant said in a statement Wednesday.
Morrison's government will establish a defense and trade office in Jerusalem and will start looking for a pertinent site for the embassy in the meantime.
The U.N. and most countries in the world including Australia have not recognized Israeli sovereignty over East Jerusalem.